Collaboration made easy.
This is where Track With Ease really shines and saves you tons of time with a full suite of collaboration tools to make everything easy to do in one spot. Basically nothing happens in our businesses until others can see, comment, edit, or sign documents. Usually this process involves a lot of painful back and forth and searching your email inbox. Track With Ease eliminates all this by bringing everything together on one screen.
In a classic example with a simple sales contract… Track With Ease will let you:
Upload the contract and share it with everyone to request signatures. Before the other parties sign, they can comment and ask questions on any number of specific points on the contract, and put a marker right on each point of the document to bring your attention to it. Each comment can become a separate action item for you to keep track of. We all know real estate deals are time sensitive and everyone wants to be informed each step of the way, so each time you make a revision, anyone involved with the transaction gets an automatic notification within the program, as well as an instant email alert. During the collaboration on this sales contract, you are also able to make some private comments to the administrator, or attorney in this case. Once everything is sorted out, you upload a new version of the document and request signatures from your clients in a particular order by a certain deadline to keep your deal moving along. Everyone is aware of the overall timeline and deadlines by a progress bar and milestone calendar for the Track, reminding everybody of the important transaction dates.
Could you even imagine having to keep track of all that via emails, attachments, phone calls, and side-emails to multiple parties? Yet in any fast paced and paperwork intensive business, this happens every single day. How much time do you think gets wasted and how many things fall through the cracks?
How much time and hassle would it save if you could just see everything in one spot?
Yep, Track With Ease can do that for you.
Custom Branding
Customize your company in Track With Ease to showcase your brand. Let your customers, clients, and business partners always see info, so they start to associate you with the great service experience they have while using Track With Ease.
Easy Upload
Uploading documents has never been easier. You can browse or drag and drop your files into Track With Ease, or upload entire folders with just a click.
You can easily keep everything organized with any folder structure you want, and even add comments, labels, and notes on files so that everyone can easily tell what they're about if it's not obvious from the file name.
---
Collaborate With Others
Share a document, invite others, and allow comments and tasks. You can even point to a section of the document and drop a "flag" to leave a comment right on that specific portion.
---
Commenting Right On The Document
Need to say something or have a discussion about a specific thing you see on your document? For example there is a typo right in the middle of page 4,819? No problem… you can just point and drop a "flag" to mark a spot on the document, and place a comment right there, and even have a discussion.
---
Discussion-Style Commenting
Any comment usually needs some feedback or a response, so Track With Ease allows any comment to turn into a threaded discussion-style interaction, so you can keep your discussions and tasks organized.
---
Powerful Search
Easily find documents, people, or contact info with the click of a button. Need to find all the cases that a particular contact is involved in? Need to pull up only the 1st page of all the mortgage documents across every single deal you closed last year, because there was a typo on all of them? Yep, Track With Ease can do that!
---
Easy Replies Via E-mail
As soon as you upload a document, or make a comment, you can have email alerts go out to everyone who has access. They can easily reply to your comment via email or directly from their smartphone, and their response will get registered on the Track to allow for seamless discussions and collaboration. So everything stays in one spot.
---
Convert & Upload Any Format
Have a contract in Word format and need to convert it before you send it to somebody? No problem. Track With Ease takes care of this for you by allowing you to easily upload or drag in documents of multiple formats, and it will automatically convert to PDF and upload to the system so it's ready for sharing and commenting.
---
Document Upload Via E-mail
This one is really handy. Just had an important document forwarded to you while you're on the go, and need to place it on the Track? No problem, just forward the email to the designated Track email address and the document will automatically get uploaded to Track With Ease and be available for sharing, commenting, or assigning tasks.
---
Keep All Versions
Usually documents need multiple revisions, and each revision has a fresh set of comments and feedback from everybody who's looking at it. This usually turns your email inbox into a complicated labyrinth of attachments, threads, and side-threads.
Track With Ease eliminates all the confusion and back and forth by letting you keep all the old versions, and display the latest to your clients and partners.
Ever been in a situation when you just upload a brand new version of the invoice or contract, and you're itching to see if the client got it and what they think, but you don't want to be over-eager and bug them? No worries, Track With Ease will let you know in the activity feed when your guest views your file, so you know the perfect moment to follow up.
---
Flexible Access Control
You have 100% control at all times over who can see which documents. You can easily give entire permissions to groups (such as "buyers" or "sellers") or control to allow only certain individuals to see documents. Furthermore, you can share a document with somebody, but hide all the comments about it.
Invite Guests
Nothing happens in your business until somebody else looks at what you've done.
So now you can invite guests to view your Track to view documents, tasks, and milestones.
Keep everyone neatly organized in categories such as "buyers" "sellers" "attorneys" or whatever groups you want to create.
---
Group & Individual Permissions
For everything you share on Track With Ease, you can set permissions for people to see only what you want them to see. For Documents and Comments, you have full control to show or hide things to entire groups of people, or set to only allow or exclude specific individuals.
For example, that comment you posted on a sales contract about the Attorney's tie being too tight or his breath smelling bad… you should probably make it so only your team can view it. In fact, you can have an entire side-discussion occur, entirely privileged to your team which nobody else on the Track can see.
---
Easy File Sharing
Just wrote up a contract and need to get an outside opinion on it? No problem, Track With Ease lets you send invites to others with just the click of a mouse.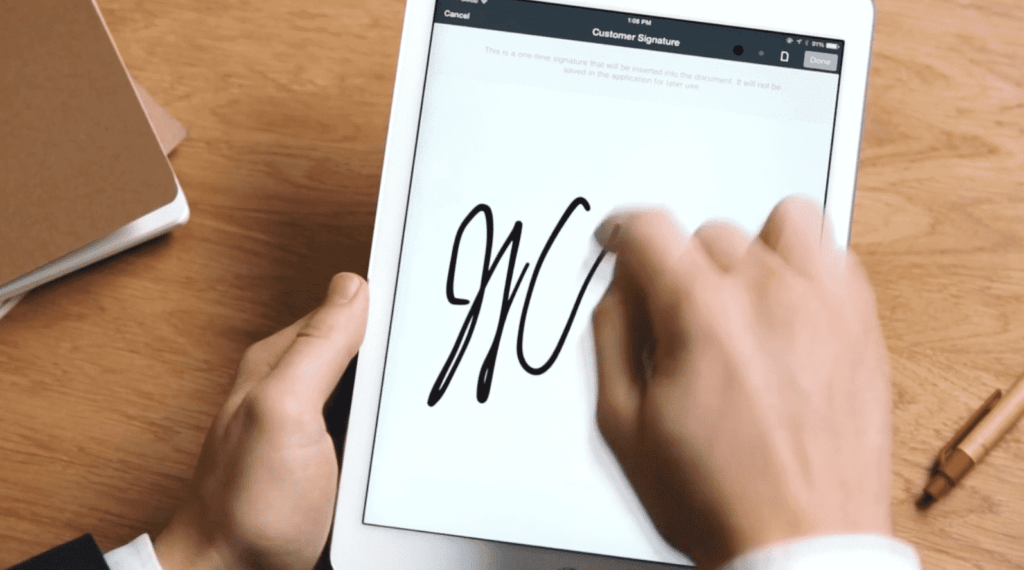 Request Signatures
Get documents signed fast. Just click a button to request a signature. Done.
Forget about printing, scanning, faxing, then combining pages, and keeping track of everything in email. Track With Ease will automatically get things signed, and keep reminding people so you don't have to follow up.
---
Get Multiple Signatures in Order
Have complex documents that need to be signed in a particular order? No problem. Track With Ease will automatically request the first party to sign, then after completion send to the next, and so on, for multiple signatures until your document is signed and completed. Can you imagine if you had to keep track of all that yourself?
Activity Feed
Communication is the lifeblood of any business transaction. The key to keeping clients and business partners happy is to share updates with them BEFORE they get nervous and start asking. Now with the activity feed, for the first time, everyone you invite to collaborate on your Tracks can see all the latest activity in a convenient timeline format. And they can comment and ask questions too.
---
Instant E-mail Alerts
As soon as you upload a document or place an important comment, you can have everyone alerted. Just uploaded an important document and need someone's feedback? Track With Ease will automatically send an email to your client letting them know what you uploaded as well as any special comments or instructions you may have for them.
---
Know When People View Your Files
Know when people view your files
Find out as soon as that document is clicked and opened. You can admit it… we know the feeling of working for a long time to create something and then eagerly anticipating to see when a client views it for the first time. It's the little touches that make you wonder how you ever lived without Track With Ease.
Task Creation & Assignment
You need people to do stuff, by a certain date, and you need to be able to keep track of it all. Track With Ease lets you do it by assigning tasks such as "prepare for closing" or "print this contract" to anybody you invite to collaborate on your track. Their tasks and to-do items show up on an overall calendar so you can easily see what needs to be done for each track.
---
Milestones & Goals
Each deal, transaction, or engagement has key milestones and goals that define overall progress. It's important for everyone to know where things stand, and Track With Ease makes that easy by allowing you to define your own milestones and check them off as you go along. A convenient progress bar at the top of each Track helps keep everyone on the same page as to progress.
Built-In Contact CRM
Never waste time searching for someone's phone or email again. Track With Ease helps you keep everyone's contact info from your business together in one spot. Track With Ease easily plays nice with your email, phone, and other contacts so you can synch them for easier collaboration and invites.
There's no point in a productivity app if it doesn't connect with other things you use to stay productive. Track With Ease plays nicely with your email, calendar, and social media so you have a seamless experience.
Email Integration
Track With Ease ends the email back and forth by totally integrating with your email. Everything that happens on the Track can be automatically sent to everyone who has access, and you can easily reply to comments, upload documents, or have discussions via email that all get logged on the Track.
---
Contact Integration
You have contacts in a bunch of different places. Now you can get them together in one place on Track With Ease, so you can easily invite others to collaborate.
---
Calendar Integration– Coming Soon!
Set tasks and important deadlines in Track With Ease, and have those synch to your calendar so you can schedule your life accordingly.
---
Social Media Integration
Make it easy for your clients to follow your business social media profiles, to develop trust and rapport, which in turn leads to more business for you. Easily connect your guests and clients to your social profiles (which still the majority of businesspeople still don't take advantage of).
Cloud-Based Storage
With Track With Ease, everything is securely on the cloud so you can access your information anytime, anywhere.
If you've ever been in a situation where your hard drive crashes, you know it can set you back weeks or months in terms of productivity. For some people, it means a total stand still of their business. You can finally avoid all these hassles by keeping all the key documents to your transactions on the cloud.
---
Control Access At All Levels
Track With Ease gives you 100% granular access control for anything and everything on your Track. You can control what everyone sees, whether it's documents, comments, or entire Tracks.
---
Bank Grade Security & SSL Encryption
Your data is protected with advanced high encryption.
---
Full Administrator Control
As an Admin you have control over everything that happens on your Track including who has access and for how long.
Archiving
After your deal or project is done, you can archive everything and keep it in secure digital storage, available on a moment's notice. Now you can easily archive and store everything for compliance purposes with the click of a button, and retrieve it with another click. Gone are the painful days of dragging heavy folders into storage into the attic or off-site storage facility.
And gone are the days of having to spend hours or days pulling some obscure piece of information from an archived file from 4 years ago which is sitting in a filing cabinet somewhere.
For Real Estate, Legal, Finance, and other licensed and highly regulated professions, the requirements on record keeping are extremely onerous and detailed. Renting storage rooms and entire warehouses for storing manila folders that literally won't be touched in years is the norm.
---
Audit Trail
In highly regulated professions, everything that happens on a file can be subject to review or investigation. Track With Ease helps you meet this compliance burden by firstly centralizing all the communications and collaborations in one place. And secondly, by providing easy search and access to your archived data. For example: do you suddenly find yourself in a dispute about a transaction from 3 years ago where it's important for you to find out what was promised from by one party to another in some side conversation? Fortunately that is most likely logged somewhere in the comments on the sales contract in Track With Ease, and easily available to you on a moment's notice to pull up for review. It's the little things that can save you days or weeks of your life.
Other time saving features that need to be typed here.