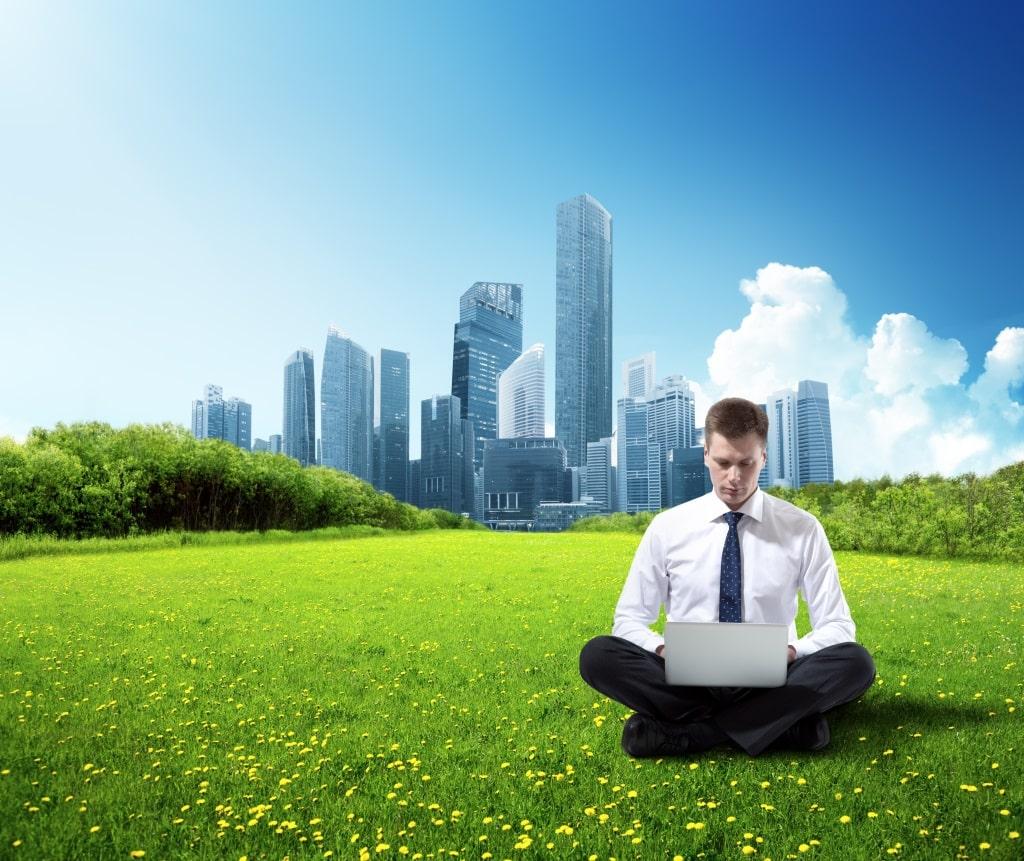 Going "green" is no longer relegated to hippies, treehuggers and do-gooders. Businesses realize the benefits inherent in making their offices more environmentally friendly. Greening the office can have a big impact on both your bottom line and on the environment. The big question most businesses face is "how".
While turning off the lights after you leave your conference room and using refillable pods for your coffee are a great place to start with your conservation efforts, the biggest hurdle most companies face is how to cut back on using paper.
Is it necessary to print out a meeting agenda for every member? Or can you incorporate it into a slide show, or simply send it via email? How about posting employee manuals and other materials online rather than distributing — and onerously updating — print copies? Increasing numbers of digital storage devices and systems for businesses make going digital very easy to do.[1]
Going as paperless as possible is just the beginning of your journey to an environmentally efficient office. While weaning your office off its paper habit may be cumbersome, it is probably the easiest place to start.
If you want to substantially reduce paper usage, there's no running away from re-architecting certain business process to identify procedures that make needless use of paper. One of the simplest remedies: Generate reports directly in PDF format, which can be reviewed on a laptop, tablet or even smartphone…. Digitizing paper notes and printed literature makes it easy to share documents electronically and lowers the temptation to make photocopies.[2]
That's just a start. To really cut down on your paper usage and save money, look to online task management and tracking software. Many of these programs help to move all your documents, appointments and other tasks online, freeing up financial resources for other opportunities. For example, our product, Track With Ease, aggregates all business communications in one place, regardless of how the information was sent. In addition, it stores all your essential documentation in one location so you don't have to dig through your scores of emails, looking for a particular contract. Robust and scalable, our management platform enables all parties to know where their deliverables are all the time.
No office will ever be completely paper-free. But there is a myriad of technology options to help get you on your way. Task management is a great place to start.
[1] Dunn, N., "30 Easy Ways to Go Green in the Office," American Express Open Forum (Apr. 15, 2010), available at https://www.americanexpress.com/us/small-business/openforum/articles/30-easy-ways-to-go-green-in-the-office-1/.
[2] Mah, P., "14 Tips for Creating a Paperless Office," CIO.com (Mar. 26, 2014), available at https://www.cio.com/article/2377681/time-management-productivity/14-tips-for-creating-a-paperless-office.html.
---
Other blog posts