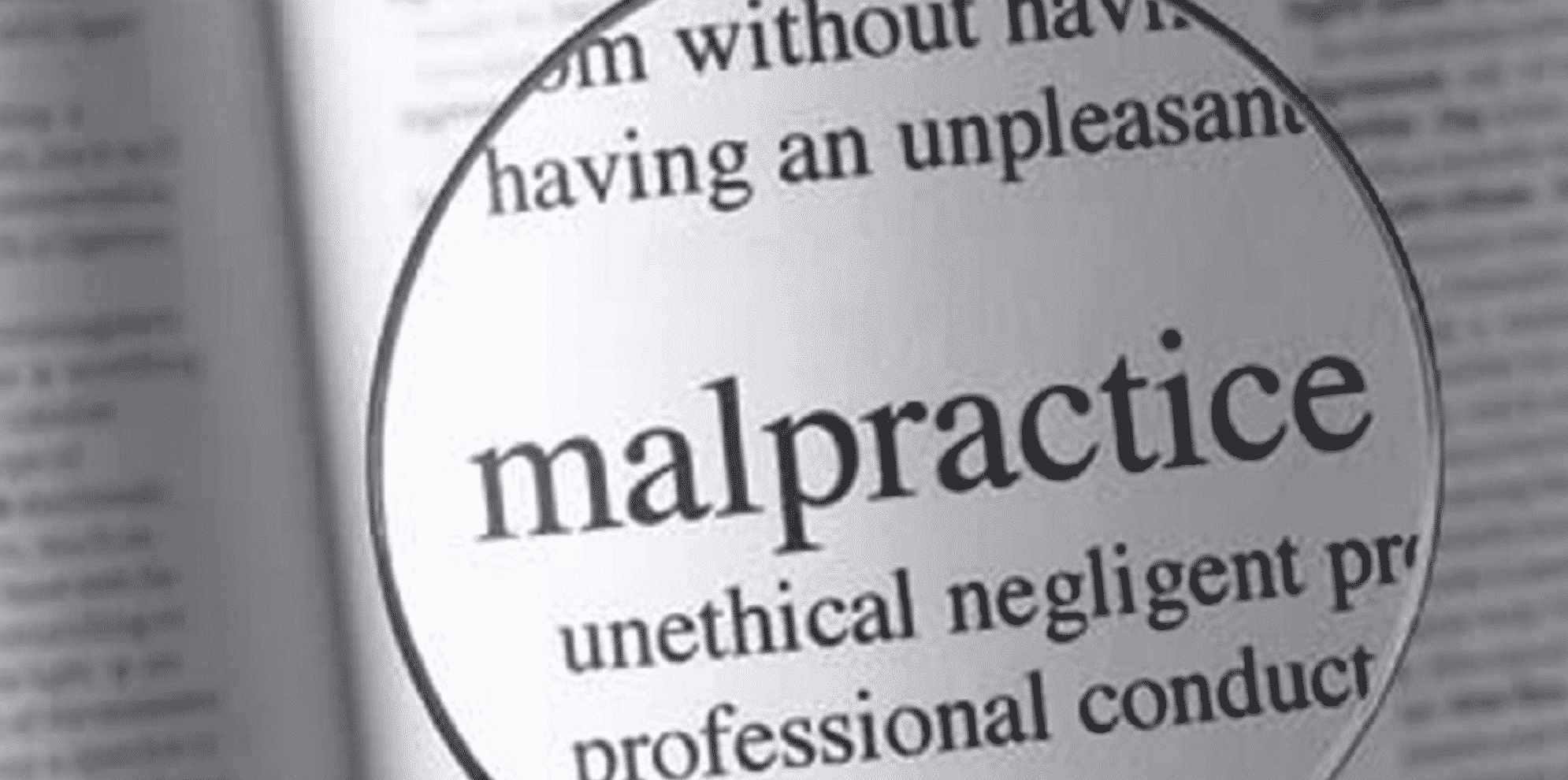 1. Legal Malpractice: The Sword of Damocles for Some
For many lawyers, the threat of a legal malpractice claim is a veritable Sword of Damocles hanging above their heads. No matter how detail-oriented, conscientious or skilled a lawyer is, there is always the remote possibility that transcation or litigation errors will be made and clients will be unhappy or litigious enough to bring a malpractice suit.
In performing legal services, an attorney must exercise the care, skill, and diligence that are commonly exercised by other attorneys in similar conditions and circumstances. An attorney can never insure a particular outcome, and a failure to choose the best strategic course of action does not necessarily amount to a breach of duty.
…
[L]egal malpractice happens when an attorney handles a case inappropriately due to negligence or with intent to harm and causes damages to a client. To prevail in a legal malpractice lawsuit in most jurisdictions, you will need to prove an attorney-client relationship between you and the lawyer, a breach of the duty to provide skillful and competent representation (negligence), causation, and a financial loss.
It really is of little surprise that lawyers across the spectrum of practice areas suffer from high stress levels, with malpractice a low-grade anxiety coursing through their days.
2. Why Are Real Estate Lawyers So Susceptible to Malpractice Suits?
A real estate practice is generally fast-paced, with the emphasis on a structured and orderly calendar of filings and contract signings. The lawyer's hours are long, "in order to complete the diligence, drafting and negotiations required to effectively close transactions for [demanding] clients."
Practicing real estate law requires an almost manic attention to detail, providing clients guidance during the process, knowing how to anticipate and avoid potential pitfalls and successfully close the transaction. Multitasking is a sought-after skill, since most lawyers work on more than one closing at once and must keep track of the various filing deadlines and other important dates from the initial offer until the closing payments are made. "It is the fiduciary and professional responsibility of an attorney to perform all necessary due diligence in reviewing real estate contracts, environmental issues, development plans, and financial arrangements."
Th extant threat of malpractice is a greater reality for solo or small firm real estate practitioners, since these firms depend on real estate closings for the bulk of their business. The typical real estate attorney oversees _____ closings a month, which means there are greater opportunities for making unforced errors.
According to a 2012 survey conducted by the American Bar Association, malpractice claims against real estate lawyers overtook personal injury claims for the number one spot in the country. The five most common reasons for malpractice claims against real estate lawyers are:
1. Inaccurate property description—an error is made in the preparation of a deed.
2. Cash back at closing fraud—buyer and seller collude to inflate purchase price in order to receive cash back at closing.
3. Vague lease language—a form lease agreement wasn't properly amended to protect the client's interest.
4. Inadvertent attorney-client relationship—answering unrepresented party's questions at closing can inadvertently create an attorney-client relationship.
5. Attorney acting as escrow agent—holding escrow funds and letting a balance fall below full amount and/or releasing funds without an agreement from both parties.
It is clear that what real estate lawyers need in order to sleep well at night is the knowledge that they haven't missed a deadline or some other avoidable error.
3. Fending Off the Malpractice Threat
So much of what can potentially go wrong for real estate lawyers stems from the reams of paperwork that must be attended to prior to the closing.
[A]dministrative errors—which include tickler system errors, clerical and delegation errors, lost file or document errors, and procrastination—account for 28.5 percent of reported claims in the LPL studies. A failure to file documents is the top administrative error in the studies (at 8.6 percent). A failure to calendar is the fifth-most-common error in the LPL studies. A related, but less common error is the failure to react to a calendar system. Clerical and delegation errors include things such as simple clerical errors, errors in mathematical calculations, and work delegated to an employee that is not checked. Delegation of tasks to knowledgeable support staff is an essential part of the operation of every practice, although, ultimately, the lawyer is responsible for the delegated work and has to take steps to ensure that delegated work is reviewed appropriately. Beyond that, with good time management skills and the proper use of tickler systems, administrative errors are probably the easiest to prevent.
Even overlooking something as obvious as title insurance recommendations can be grounds for a malpractice claim.
Lawyers can protect themselves from malpractice claims by improving their task management and calendaring systems. There is a wealth of software available that can provide lawyers with either on-premises or cloud-based tracking and calendaring platforms to employ and/or share information with their colleagues and clients. Utilizing this dashboard software enables lawyers to reduce risks by effectively removing human error from the equation; these systems provide automatic follow-ups, milestone markers, e-signature capabilities and on-demand alerts to keep the lawyer from missing deadlines, conference calls and a host of other responsibilities.
Implementing a sturdy tracking system can not only save firms time and money by taking on all the administrative tasks that currently burden the lawyers, but can also relieve the lawyers of undue stress and worry about malpractice.
[1] See https://www.justia.com/injury/legal-malpractice/ (last visited Aug. 11, 2018) (emphasis added). "[I]f a reasonably prudent attorney with the skill and competence level necessary to provide the same legal service would not make the decision made by the attorney, there may have been a breach of duty. . . . Some common kinds of malpractice include failure to meet a filing or service deadline, failure to sue within the statute of limitations, failure to perform a conflicts check, failure to apply the law correctly to a client's situation, abuse of a client's trust account, such as commingling trust account funds with an attorney's personal funds, and failure to return telephone calls." Id.
[4]
[5]
[9] "Generally, the issue of malpractice arises in the situation where an attorney fails to recommend title insurance to a purchaser of real estate—or even, in some cases, to a non-client third party." Murray, J., "Attorney Malpractice in Real Estate Transactions," GPSolo (Sept. 2008), available at https://www.americanbar.org/newsletter/publications/gp_solo_magazine_home/gp_solo_magazine_index/realestate_malpractice.html. See also, Insurance Journal, "Top Practice Areas for Lawyer Malpractice Claims," available at https://www.insurancejournal.com/news/national/2018/06/28/493458.htm (last visited Aug. 11, 2018).
Given the increasing volume of commercial real estate transactions, many lawyers handling these matters are seeing a related uptick in malpractice claims. Typical issues include: errors in preparing a deed or mortgage/financing document; lease or loan guarantee language that doesn't properly protect the client's interests; creating conflicts, such as by answering questions from unrepresented parties at a closing, and errors involved in managing or maintaining adequate escrow fund balances.
---
Other blog posts