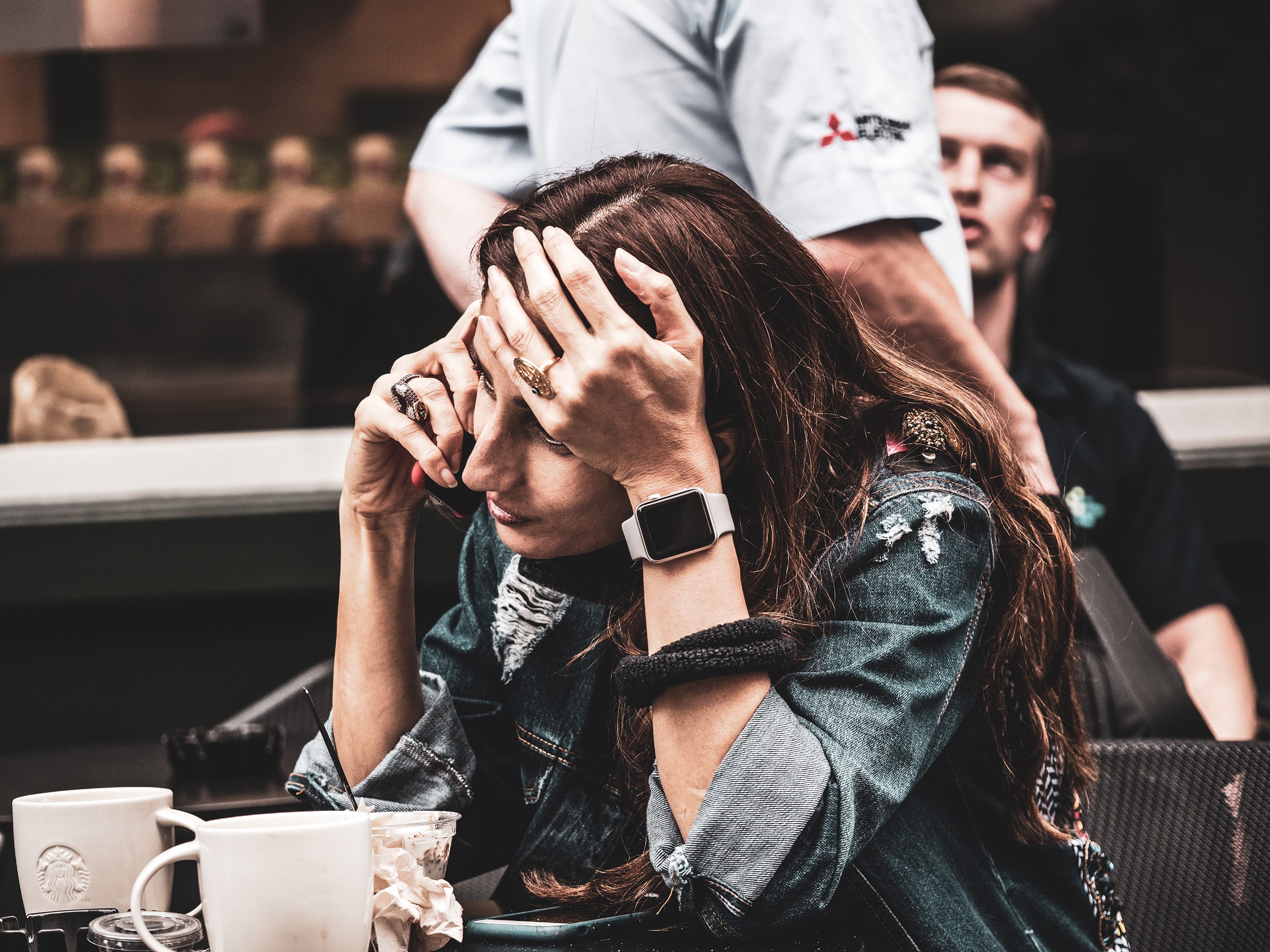 As a lawyer, you are all too aware of the constant thrum of stress in your life. From the moment you walk into your office, the pressure mounts as you run from meeting to meeting, trying to stay ahead of filing deadlines and court dates or conferences.
Did you know that your clients may be as stressed out as you are the first time they sit across from you in your office?
Clients who seek out a lawyer for an initial consult may be more stressed than at any other time during their legal issue. This is because, at that moment, they are feeling "stuck." Feeling stuck is the primary reason for hiring a lawyer, and about nine in ten legal consumers (87%) say they feel stuck to some degree during the course of their issue. Almost all who felt stuck "a lot" during their issue (98%) also reported experiencing stress.[1]
For the layperson, finding the right lawyer to handle their legal matter can be an emotional challenge, since they are already feel out of their depth. The potential impact of a lawsuit – or even a real estate closing – can feel like the biggest deal in the world to that client. It is fraught with implications and danger.
A little over half (55%) of legal consumers believe their legal issue is complex, and 62% are afraid of making a mistake as they resolve their issue. Ninety-two percent of consumers report experiencing some frustration during their legal issue, and 69% feel they have a lot to lose. Many legal consumers (41%) will actually spend more on legal help if it means they'll experience less stress.

People dealing with legal issues face a number of important decisions. Two of their decisions pertain directly to the growth of your practice: whether they should hire you; and whether they should refer you. These decisions are made while legal consumers are under varying degrees of stress.[2]
So how do you move forward with clients who are focused on negative outcomes, legal fees and the like? Dr. Nika Kabiri, author of the white paper quoted above, suggests that stressed clients are more likely to absorb positive information, so how you frame your marketing pitch is everything.
First, don't suggest that they "relax." Telling someone who's agitated to calm down often has the opposite effect. Instead, acknowledge that what they're going through is stressful and that you will work to alleviate that stress by doing the best you can to help them.
Offer clients billing models that are manageable for them.[3] Legal costs may be the biggest stressor in your client's world at that very moment. Again, don't overpromise. "Fix fee or flat rate billing is . . . appealing to consumers: they know what to expect, and they know they can handle the expectation."[4]
A stressed-out client will appreciate a lawyer who is organized, responsive and open. For example, task management and client tracking software will impress upon the client that his or her matter won't be overlooked; in fact, keeping the client well-informed will lower their stress levels, and as a result, yours.
[1] Kabiri, N., "In the Hot Seat: How Understanding Client Stress Can Help You Grow Your Business," Lawyernomics.com (2016), available at https://s3.amazonaws.com/media.avvo.com/Understanding_client_stress_Avvo_whitepaper.pdf.
[2] Id.
[3] Id. at p. 7.
[4] Id.
---
Other blog posts