Of real estate attorneys on the front lines of upcoming purchase & sale transactions, 41% report either already having talks with clients about cancelling contracts, or expect to do so within 30 days.
New York – Real Estate attorneys whose law firms represent buyers and sellers on property transactions that are yet to close, are privy to what's going to happen next in the market.  Although the COVID-19 outbreak is relatively new, a national survey sponsored by TrackWithEase finds the negative impact is already here, with 47% of real estate law firms already reporting negative effects, and 95% expecting extended impact over the next 6 months.
The study, commissioned by TrackWithEase Inc, a provider of transaction management software for law firms and real estate professionals, surveyed 1-50 headcount firms where property law made up 70-100% of their practices.   It revealed expectations of reduced number of property transactions, as well as other potential disruptions related to legal services supply chain that enables deals to close.
Of all law firms polled 87% expected to see a reduced number of clients buying or selling real estate, with 75% reporting it "very likely" to see declines in related law firm fees for the next 6 months.
The TrackWithEase study also shed light into potential disruptions to an important but often overlooked aspect of the real estate supply chain – the actual legal services providers who are working on behalf of buyers and sellers to consummate deals.  These real estate law firms who are responsible for everything from finalizing contracts to coordinating closings, are in danger of finding themselves unable to provide uninterrupted services to their clients in the event of expanded COVID-19 isolation and social distancing measures.
A full 70% of firms reported being unprepared to shift to remote working arrangements, with 42% planning no changes to work habits and relying on "working in the office as usual" despite 67% thinking it likely their staff might catch Coronavirus.  Of the 30% of firms which felt fully prepared to implement remote work, 100% reported using a transaction management software for their law firms which enabled them to work from the Cloud versus a filing cabinet.
---
Educational Webinar:
 "Running a 100% Virtual Real Estate Law Firm"
Originally aired on Monday, March 30th 2020 at 6:30pm Eastern Time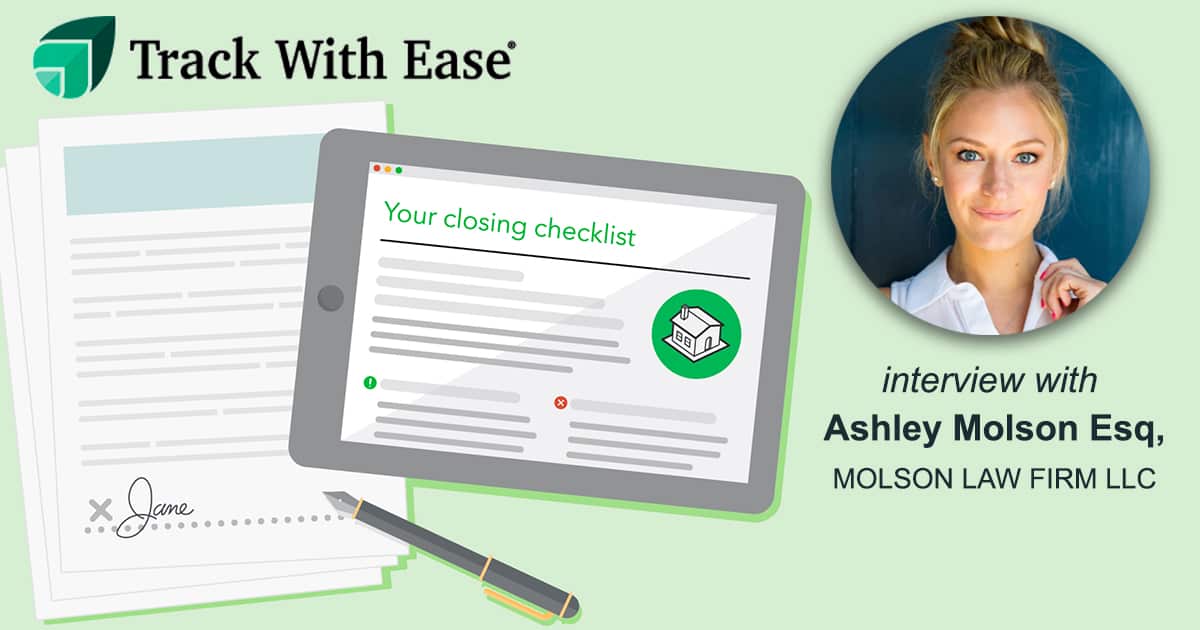 TrackWithEase Inc makes software for real estate lawyers to gain back valuable time, earn more profits, and increase client satisfaction levels.  TrackWithEase is an all-in-one transaction management platform created specifically for Real Estate Attorneys and Transaction Coordinators.