When you're working with real estate clients, you're helping people with one of the most important financial decisions of their lives - buying, selling, or leasing property!
Whether you practice in a large firm, small firm, or as a sole practitioner - Software for real estate law firms helps streamline transactions, so you run a profitable firm while focusing on what matters most - being there for your clients.
Suppose you are a real estate lawyer curious about implementing technology into your real estate law practice.
Below is a list of frequently asked questions about software for real estate law firms. If you're new to real estate law software, check out these other articles that break down how it can help your real estate law firm.
Using Software for Real Estate Law Firms is not rocket science
Software for real estate law firms makes practicing real estate law easier. It's not rocket science. Track With Ease pioneered real estate law software that centralizes everything relating to transactions - from contract to closing, in one place.
This technology allows real estate attorneys to organize everything in one place on a cloud, meanwhile providing routine updates, communications, and other touchpoints. It seamlessly integrates with your email provider resulting in an outstanding client experience and an organized law firm. Learn more about Track With Ease and how it can elevate your real estate law practice.
1. How much does it cost?
Real estate law firm software has affordable pricing, ranging from $99 to $199 per user at your law firm, with each user (attorney, paralegal, etc.) having individual licenses and access.
How much it costs is usually the first thing a real estate lawyer wants to know, but what they also need to consider is how much it costs NOT to use software for real estate attorneys.
Most real estate lawyers think the answer to being overwhelmed and too busy is hiring more staff, which is expensive. They never stop to think that maybe they can reduce the workload and overwhelm through better efficiency, which is where real estate law firm software comes in.
TrackWithEase real estate law software is $129.00 per month, which is about $4.30 per day, meaning it's less than a cup of Starbucks coffee!
What real estate attorneys gain from leveraging real estate law software is more time, fewer overheads, and above all, secure transaction management systems.
2. What are the benefits of using real estate law software?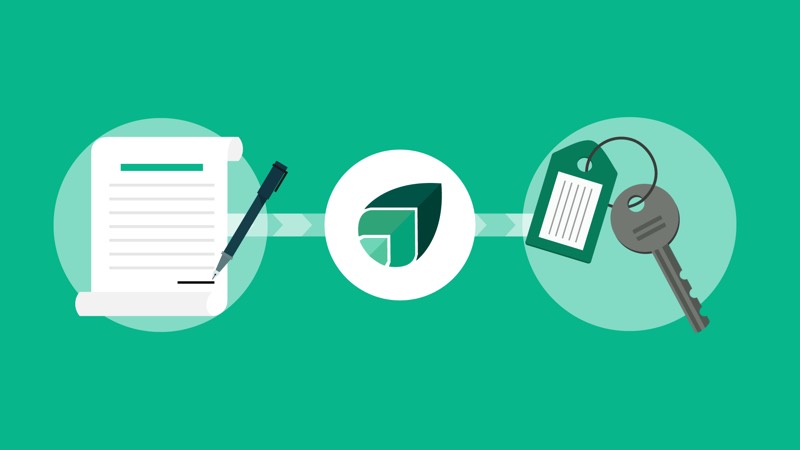 Software for real estate law firms will help you save time and increase efficiency by streamlining work and eliminating administrative hassles. We're talking about things like all the back and forth, communicating regular updates, chasing people around closings, calendaring dates and deadlines, and remembering to send your client an update on the status of their transaction.
Technology can do most of the work for you and increase client satisfaction levels, and, in return, earn your firm more referrals by providing a better, more robust service that clients and agents love.
The most important benefit of real estate law software is the increased profitability and reduction in costs -- real estate law firms track their revenue per file as the fundamental metric of their profitability. Using real estate law software raises the net income per file by reducing the amount of time required from start to finish. If the entire office, including paralegals, needs to spend 15 hours on a closing between all tasks, instead of just 10 hours with more efficiency, they're not getting paid extra. It is wasted money for the real estate law practice. Since real estate lawyers usually work on flat fees, you will not get more money for doing extra work, so you better be productive with the work you do altogether.
3. How long does it take to learn?
Usually about 90 minutes. That's how fast you and your real estate law firm can be set up and start using Track With Ease! It's contrary to other complicated software that can take days or months of intricate training, downloading programs, and trying to figure it out before you can hit the ground running.
Track With Ease helps you and your real estate paralegals adapt to the rapidly changing real estate industry, where clients and brokers expect better and faster results. They want everything at their fingertips, just as do you. Software for real estate attorneys will help your practice provide the experience they want without you having to take extra time and effort!
4. Is real estate law firm software hard to use?
It's easier than you think! Once you decide it's time to implement Track With Ease, all you have to do is sign-up, watch a quick video, and you're good to go!
Using real estate law firm software is simple because it's mapping your current workflows and procedures onto specialized software, helping track everything thoroughly. It automates many of the busy work you spend so much time on and other back and forths between clients and brokers. Software is merely digitizing how you practice, so you're already familiar with it.
5. What if I'm not tech-savvy?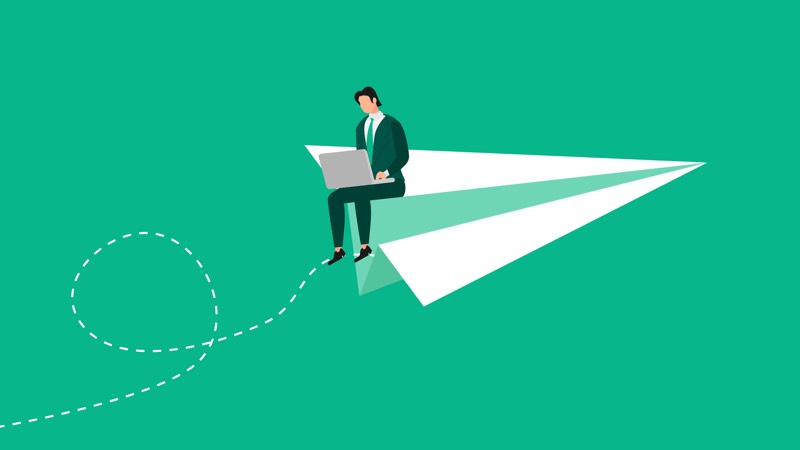 It's okay! Many lawyers, especially those who remember practicing law before computers, are shy to admit that they're not very tech-savvy and have a fear about learning some software. Fortunately, TrackWithEase software for real estate attorneys is straightforward and quick to learn.
Before you implement this software for real estate attorneys into your practice, you will receive training in using it and a video to replay as much as necessary, so you can feel confident using the software.
Track With Ease allows you to handle routine updates, transactions, and touchpoints that will exceed people's expectations (especially those accustomed to far less efficient lawyers who aren't using technology).
6. Do I have to download anything?
No, TrackWithEase does not need to be downloaded, installed, or programmed. Everything is web-based and stored securely in one place on the cloud.
The centralized place where everything is stored - including your contacts, contracts, workflows, critical dates, communications - is called a "track."
7. Why should I learn something new if what I've been doing works for my law firm?
Because if you don't adapt and change, you might not have a law firm in a few years, as younger and more tech-savvy lawyers can win your clients away.
Suppose you've been practicing for 10 - 20 years. Real estate law firms that don't leverage technology to get more done and serve clients better will soon be old and outdated. Clients will go elsewhere if you don't adopt technology and upgrade your legal software.
8. What if I don't have time?
If you claim to be busy and say that you don't have time even to save time, that's when you know you have a problem, and it needs to get fixed ASAP. You can successfully implement real estate law software, even if you're short on time. Real estate attorneys are giving up more of their time by NOT using software for real estate law firms! And as a result, they significantly reduce their chances of getting more client referrals, and ultimately, more profit.
Get over the procrastination or fear, and decide to implement real estate law software into your legal practice! Check out this article to learn how to get going, even if you think you don't have any time in the day.
How Can Real Estate Law Software Help Your Real Estate Law Firm?
Contact Track With Ease today to schedule a demo!
Track With Ease is here to help you organize the hundreds of real estate transactions you're juggling. If you still have questions that are not above, we would love to hear from you. Please complete the form on this page, and a member of our team will be in touch with you.
Schedule a free demo of Track With Ease today to learn how real estate law software can help your real estate law firm complete more in less time.
Click below to request a demo: