If you run a real estate law firm, then these five legal market trends should keep you up at night, because they affect the future of your law firm's long-term viability and profitability.
Would you be surprised to know that there are younger upstart real estate firms in your market, maybe newer and less experienced than yours, rapidly gaining a client base from more established firms? Due to the new firm's willingness to leverage tech, such as real estate law firm software, these firms make it quicker and keep clients happier.
The way your law firm reacts to market shifts can determine if it will capitalize on these opportunities to differentiate. Look into these five trends and have a decisive year of growth… or if you'll be treading water while other firms take more of your market share of clients.
Here we'll discuss the five trends that have now become dominant in 2021, with their origin starting about a year ago during the COVID crisis.
A "race to the bottom" of rapidly discounting legal fees for real estate law firms.
The ability to run your law firm virtually at a moment's notice.
Enabling consumers to close deals without agents - finding and selling homes on Zillow, etc.
Adapting to Millennial Clients & Agents, the fastest growing market segment, wanting everything at the speed of "now."
Keeping everything under control as real estate legal malpractice claims risk increases.
Your law firm's ability to grow and succeed beyond 2021 could depend largely on your decision to adopt real estate law firm software, as an answer to these market shifts.
We'll start by looking at a disturbing legal market trend: a "race to the bottom" in terms of legal fees, where some firms in your market have chosen to compete on lowball price alone, service be damned. On the other hand, we're seeing an increased need for more personal attention and hand-holding of clients by your and your law firm staff, even though your time is more limited and scarce than ever before.
Across all the trends, however, one common thread we'll be seeing across all these trends in 2021 is that the way real estate law firms do business has significantly changed.
There's intense pressure now to run your real estate firm lean and keep firm costs down by cutting waste and inefficiency in all your activities. An even stronger pressure comes from clients and agents for a service that's more "high touch" and personal, which naturally requires more of your staff's time.
You're expected to do more in less time, all while competing with firms who are undercutting your price even though their service is mediocre.
Leveraging technology like real estate law firm software is crucial in managing your real estate transactions:
Helps you get more things done in less time.
Keeps costs down by reducing staff hours needed to get to the closing table.
So without further ado, here's a breakdown of the top shifts affecting real estate firms this year and our analysis on how to navigate them successfully.
1. A "race to the bottom" of rapidly discounting legal fees for real estate law firms.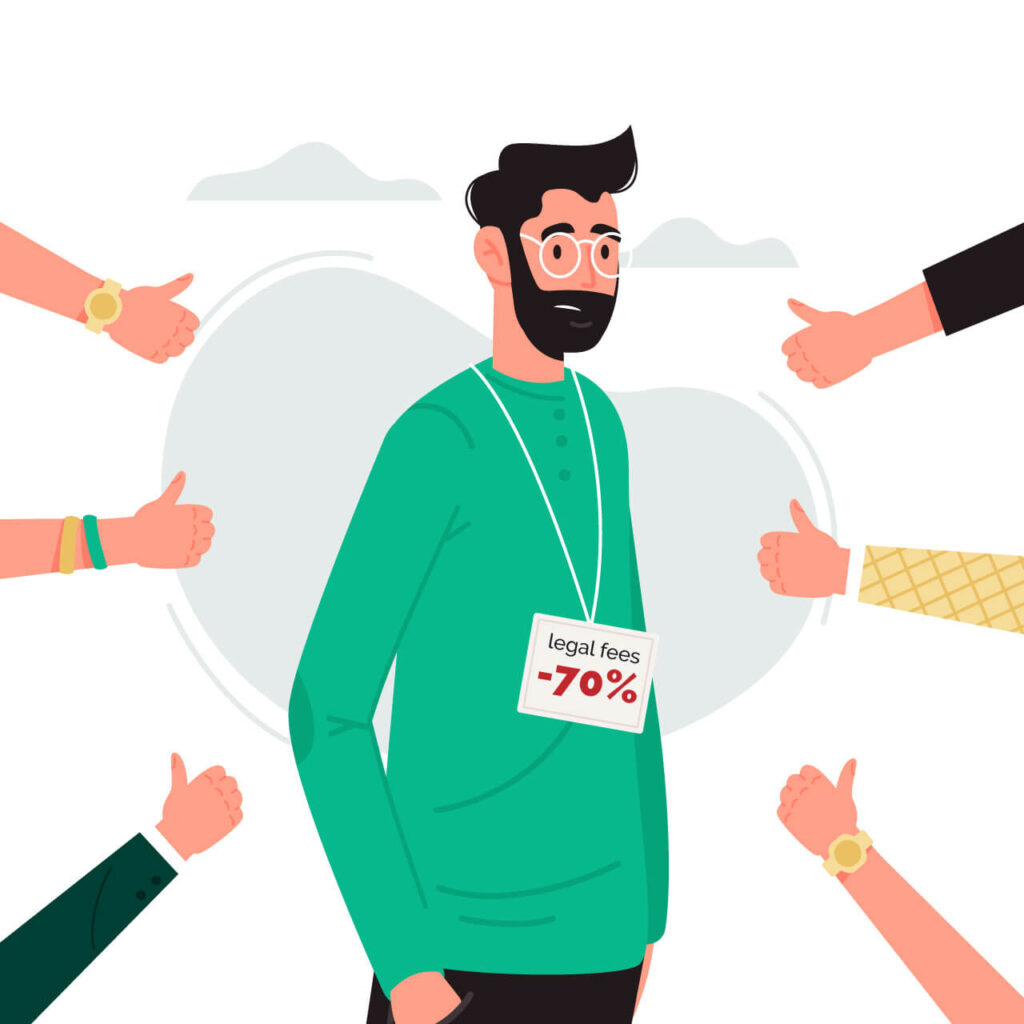 Some real estate attorneys are now doing closings so cheap, like $300 - $400, which is barely enough to cover their costs so they're basically giving away legal services almost free. Their plan is to try to attract and steal all the business they can from reasonably priced competing law firms and try to make up for it in volume. But, like all price wars, this "Race to the bottom" with closing legal fees creates an opportunity and need for differentiation based on superior service, not on price.
This trend hurts the real estate law firms in your market as a whole for two reasons: it devalues legal services, and it suggests to buyers and sellers (and the real estate agents that refer them) that the most important question is "how much does the lawyer charge?"
But don't be tempted to adjust your prices to compete.  
You never want to be the cheapest-priced firm. In this kind of war, you'll never win because somebody out there will always do it cheaper. By all means, you want your law firm to be the best, not necessarily the cheapest. The truth is, there's no way any law firm can provide amazing service at those rock bottom prices because a few hundred dollars per closing isn't even enough to keep the lights on and pay for really competent staff.
What to do, then? 
The answer is to double down on superior service to attract the best clients and agents that expect quality instead of a "closing mill." You can deliver a much better "high touch" experience your clients crave than other lawyers who aren't using technology by adopting real estate law firm software to help enhance and automate your client communications.
A tech-enabled superior service like a real estate law software lets you solidify a name based on your firm's service that clients are willing to pay for, so they rarely "price shop" you for cheaper firms. You'll be able to attract better clients, charge premium fees, and not have to damage your profits by giving away your legal services almost for free.
A segment of buyers and sellers who will always be bottom-of-the-barrel bargain hunting. Let those clients go to the $400 attorneys, for they might be the type of penny pinchers who are perpetually grumpy, always feel entitled to unreasonable pampering, and get angry at you for a $25 FedEx fee on the settlement statement. And after that, they'll leave you a bad Google review even after you worked your butt off for their closing. You don't want your pipeline full of those clients. Instead, focus on getting good clients that appreciate the value and hand-holding you can provide.
Overall, the price shift from lower-end attorneys forces you to recognise two realities that are here to stay:
You don't get paid extra for taking more hours to close the same deal.
"As a real estate law firm owner, you need to squeeze out every ounce of your firm's efficiency to be competitive and free up your time to care for clients."
When other real estate law firms are slashing their price to rock bottom rates, you need to up your game to deliver a better service to compete. That means doing better, doing more, and quicker, but without increasing costs or your workload. That's where technology and software for real estate law firms come in: to do what you and your staff simply don't have enough hours to accomplish.
One of the major themes of 2021 is taking inventory of all the inefficiencies and rooting them out, whether it's client intake, keeping paper files, email back and forth, and wasting time on routine updates, interruptions, and more. Using real estate law firm software to streamline your productivity and workflows will take care of all that and more.
You need to differentiate yourself on service. 
"Make yourself so good that clients never question your price, and agents eagerly refer you because they know their deal is in better hands with your real estate firm than the cheap "closing mill." Your agents will sing your praise and become your best promoters."
So how do you deliver that outstanding service that clients and agents want? What exactly constitutes a service that is above and beyond what agents expect? Well, the first answer is that the standard for real estate attorneys is surprisingly low.
All you have to do to be considered an outstanding attorney is to provide a better job than everybody else who sucks, including the cheapest-priced law firms. Real estate closings, in general, are a pretty stressful experience for all parties involved, and even when the deal closes successfully, often the clients and the agent end up feeling a bit of a hidden frustration, even if they don't express it.
So what factors would make people consider your firm's service amazing to the point where they don't haggle your fees?
A. COMMUNICATION
The number one factor that makes clients feel like they are getting the service they deserve, communication means everything. It would be best to keep your clients informed about the transactions' road maps, updates on all the individual things, and tasks inside the law firm and outside perfectly coordinated.
Also known as the single, biggest time drain for a law firm, communication is arguably the one thing most real estate law firms are terrible at. Real estate law firm software can make you shine in this area by automating and sending out thousands of regular emails and communications about status updates when all your transactions, without you having to take the time to do it.
B. SPEED
Let's face it, your clients and real estate agents want it to be all about them, all the time. They want to feel like they're your only client, even if they know that that's unrealistic. One way to make clients feel as if they're your only client is simply the speed at which your real estate law firm can respond to them.
Real estate law software can be a game-changer in this area by helping you stand out from the crowd of slow and outdated real estate law firms that don't use technology to be more efficient. Software for real estate attorneys helps you respond instantly and update people before they even ask... by sharing the status of transactions, sending copies of documents, and more. Software for real estate attorneys helps you do more, in less time, and be vastly quicker than any other lawyers who are just using email and paper files. Period.
C. BEING MORE ORGANIZED
One of the chief complaints from clients and agents is that they feel the law firm isn't "on top of things" like it should be. You might even feel this way yourself sometimes when things are falling through the cracks, and you feel overwhelmed with too many deadlines and dates to juggle at once.
The truth is no human can keep track of thousands of things with the same accuracy and efficiency as a piece of software designed to keep you organized. Real estate law firm software helps you neatly organize everything in one place and stay on top of everything from contract to close, so nothing gets forgotten about, and that gives clients a sense of confidence and reassurance.
D. THE "PERSONAL TOUCH"
What is the "personal touch" that clients and agents crave? On the one hand, it's the actual time that you can spend talking to them on the phone or through email, which is the hardest thing to do when you feel like you don't have enough time for the day. Sometimes all it needs is a personal touch from you to reassure a nervous buyer or seller or let their agent know that you're on top of things. However, the problems start when you have a thousand things to do during the day, and you simply don't have enough time to get to everyone.
Real estate law firm software literally saves you hours of your day so that you can provide the personal touch that clients crave. You will spend fewer hours organizing your files and stuck in your email inbox because the software for real estate attorneys handles all that for you. And you can spend more time engaging with your clients, which makes all the difference for them.
TrackWithEase real estate law firm software helps you deliver that fantastic, outstanding client experience by increasing the level of communication, transparency, and updates – all without you having to spend extra time.
2. The need to be able to run your real estate law firm virtually at a moment's notice.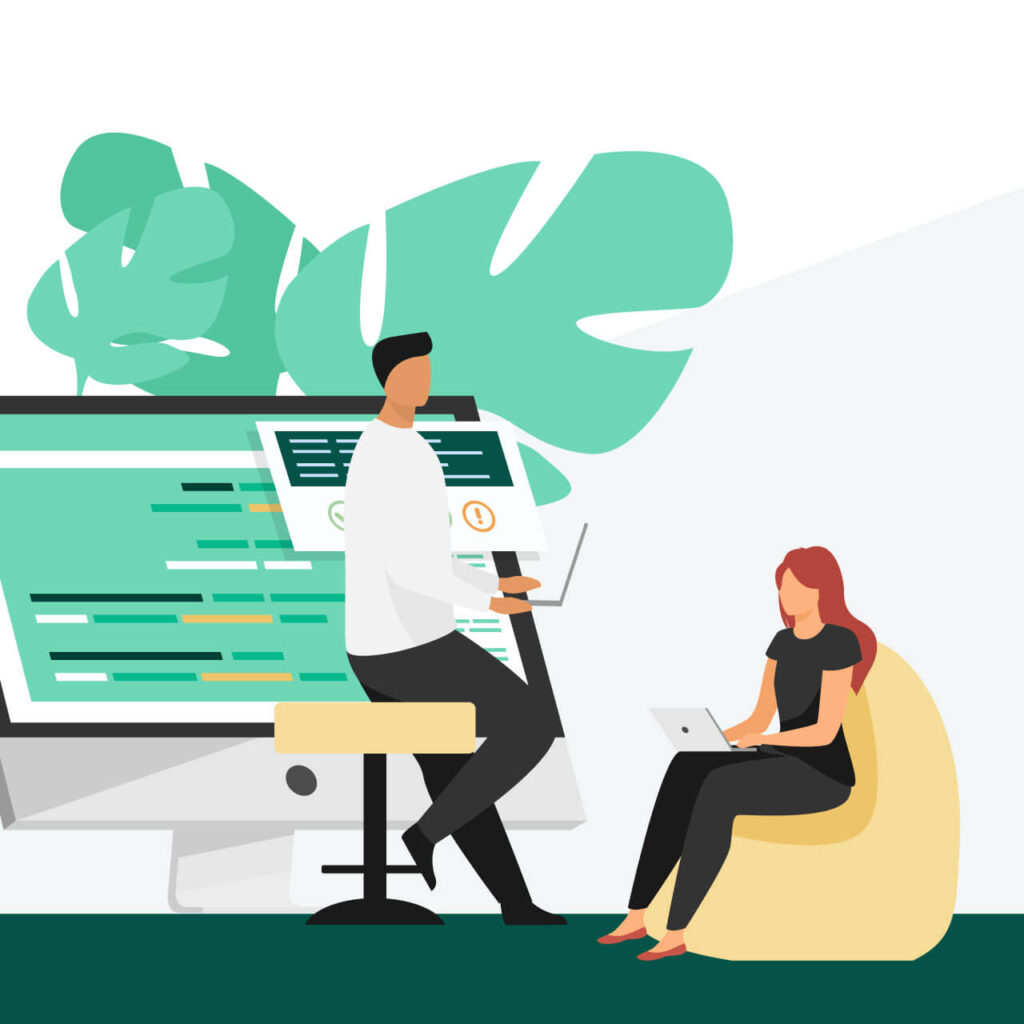 Real estate attorneys have an ethical obligation to clients in terms of diligence and care, which means being at least able to provide an essential service, including timely responses, status updates, documents, and other things they might need to push their closing along.
COVID and social distancing mandates showed us what happens to attorneys who aren't using real estate law firm software to smoothly shift to virtual working arrangements at a moment's notice.
A lockdown order comes, offices shut down, and suddenly the law office operations are barely functional, if at all. Real estate law firm software is crucial in plugging this operational vulnerability by helping attorneys seamlessly switch between virtual work and physically work in the office.  
What we saw during COVID was a blatant failure and breakdown of many law firms to adequately meet the ethical obligation of care and duty when they were locked down and out of their offices. Many attorneys just helplessly set up autoresponders saying that they're temporarily unavailable, leaving clients and agents frustrated, especially with important closing deadlines coming up. A surprising amount of firms couldn't even take calls at home because they didn't use VOIP to forward office phone calls to their cell numbers.
In 2021, relying on paper files and having everything dependent on a physical office has become a liability. Only a small portion of law firms even have some server to backup documents and access remotely, which helps a bit. Still, they need their staff to get to the office to function fully.
Real estate law firm software can enable your staff to work in the office or seamlessly shift to virtual work the same day by:
Eliminating the reliance on paper files in the office, manilla folders, and files saved to desktops or work computers in an office.
Centralizing all documents, contracts, contacts, and more in one place securely on the Cloud to be accessed from anywhere.
Tracking all critical dates and deadlines for each transaction, with every staff member being able to see the same thing.
Ensuring things get done through reminders and a "tickler system."
Allowing staff members to access anything at any time, 24/7.
Automatically updating your clients and agents for you, since communication is often the first thing that falls through the cracks when there is chaos in the streets.
Attorneys who implement real estate law firm software can shift to virtual work at a moment's notice. They can organize everything securely on the Cloud, from documents, contacts, critical dates, to-do lists, and everything else needed on a real estate transaction in one place that can be accessed from anywhere by the entire staff. Real estate law software also helps coordinate reminders about critical dates and accomplish various To-Do items between the whole team, which is crucial when your employees are no longer sitting in one location.
Law firms that implement the right real estate law software to streamline productivity find that the staff is much more efficient when working virtually than when everybody was together in an office without the benefit of the right technology.   
Here's a fact: many customers using TrackWithEase real estate law software have been running their practice 100% virtually since COVID erupted and have picked up a lot of business from other law firms. The "other law firms" lost their client base's trust because their service and responsiveness suffered during the COVID lockdowns, as they weren't prepared for remote working.
Even if your firm wants to keep the physical office prominent, the flexibility to take the day away from the office to work virtually is undeniably beneficial for you and your staff. Thanks to real estate law software, this is possible in a seamless manner.
3. More consumers doing deals without agents, finding and selling homes themselves on Zillow, etc.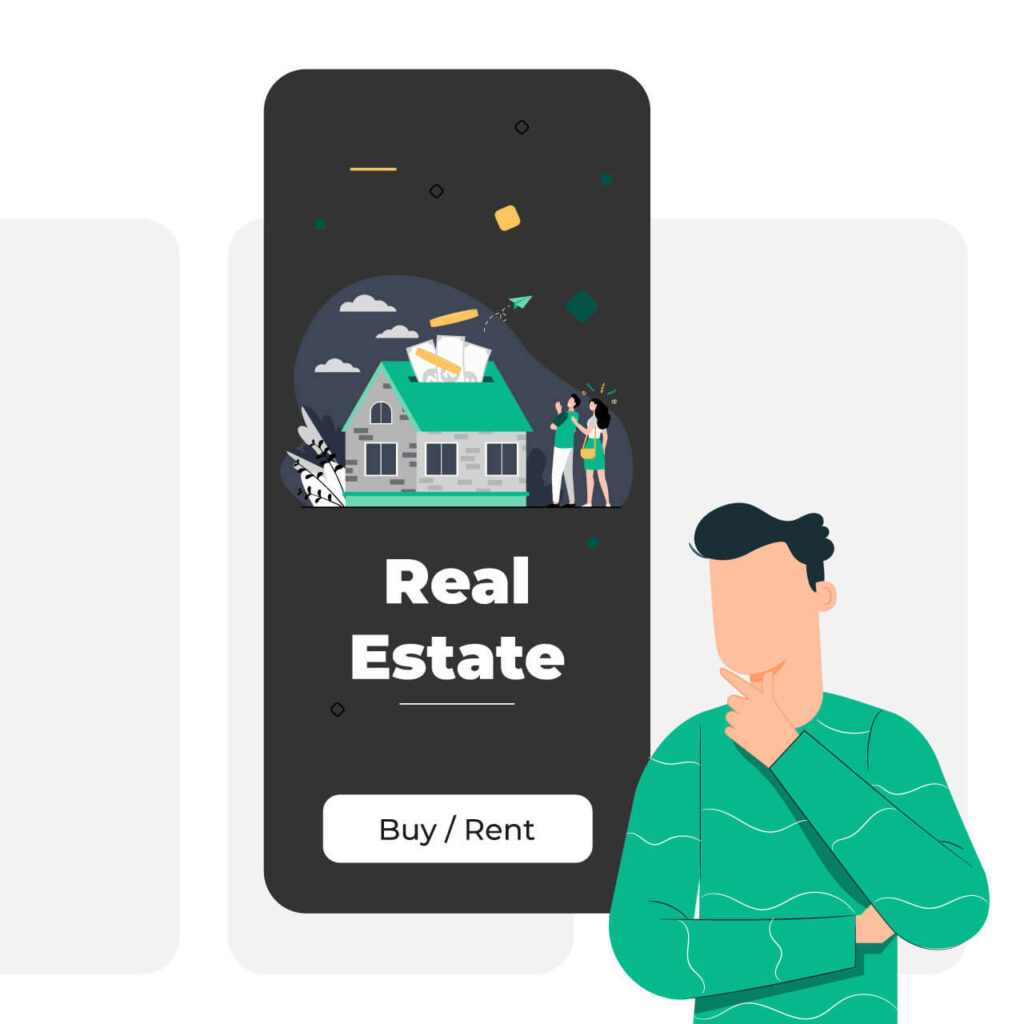 Real estate agents who once controlled all the information about houses MLS service, funneling people to go through Brokerages, are now finding that buyers and sellers can now find each other quickly thanks to the internet and websites Zillow, Trulia, etc. That's already having impacts on real estate attorneys.
According to NAR, for 43% of recent homebuyers, the first step they took in the home buying process was to look online at properties for sale, while only 18% of buyers first contacted a real estate agent. In terms of sellers, just over 1 in 10 sales are now without agents. Although it may seem to be a small percentage, with 89% of sales still through Brokers, keep in mind technology like Zillow is still relatively new, and the critical roles that agents played are now replaced by technology and increasingly trusted by consumers.
The shift in buyer and seller behavior has become even more prominent in 2021, thanks to social distancing. This same shift places additional burdens and responsibilities on real estate law firms and this where technology and software for real estate attorneys are the answer.  
Attorneys play an important role in guiding their clients throughout the real estate transaction process and helping them understand the steps and their rights during those steps. Typically, real estate brokers also play a key role in hand-holding and educating the clients at the start of the transaction, setting expectations, and covering a lot of ground before drafting the initial contract, whether that's eventually done by the agents themselves or the attorneys.
A lot of that preparation goes out the window when you get a client without a broker, leaving YOU to be the one who does the hand-holding. As a real estate attorney, the job assumed by you increases significantly when the buyer or seller client is entering into the transaction without agents as part of it to explain things and set expectations.
Unfortunately, hand-holding and explaining the ABC of real estate takes a lot of time for a lawyer and your staff at the law firm, increasing the number of hours it takes to get to the closing table. Even basic things usually coordinated by an agent, such as scheduling inspections, certificates of occupancy, and various other administrative aspects, are now taking your staff's time. And time is money, all the more in real estate law.
This creates a need for a very organized system that allows you to provide the high-touch service these clients need. A real estate law firm software can do that, including managing all the dates and deadlines and keeping everyone's expectations aligned, both inside your law firm and with the other parties involved using technology, instead of just extra staff hours.
Imagine getting a new buyer or seller client who has no idea what to expect on the transaction and providing them with a "self-care" portal. On this portal, they could see a checklist of the transaction's steps laid out for them, their documents, dates, and what they need to do. They could check it out whenever they want. The real estate law firm software makes it possible and helps you minutely manage your clients in less time. This is the superpower of technology.
With these clients, real estate law firm software also helps you in:
Providing a user-friendly experience that tracks the progress of all the steps for your buyer or seller.
Managing all expectations and timelines by mapping out the dates and answering the question of "what's next for my closing?"
Automatically providing status updates and communications to your skitzy buyers and sellers, who are always nervous and wondering what's happening next… without taking the extra time or staff hours associated with this level of extra hand-holding.
As the use of technology in real estate increases, industry giants like Zillow will continue to encourage buyers and sellers to list their properties online without agents, and find each other these platforms without relying on real estate agents. These consumers, faced with engaging in one of the most significant financial transactions of their life, will still seek professional guidance from real estate attorneys. They need to get advice on these transactions, especially because real estate lawyers are a tiny investment compared with the purchase or sale price to ensure that they're protected.
However, real estate law firms spotting this trend should now expect and prepare for the additional work that represents buyers and sellers that don't have agents preparing and helping them along through the process.
Real estate law firm software can help you take advantage of this trend by enabling your law firm to serve these clients better by eliminating an automated Lottery's additional administrative work. You can serve these high-touch clients better without the downside of extra time, cost, or reduced profitability that usually comes with spending more time on transactions.
4. Millennial Clients & Agents are the fastest growing market segment – and they want everything at the speed of "now."
If you don't know that millennials are the most prominent and fastest-growing home buyer segment right now, either you're living under a rock, or your law firm is dangerously out of touch with the trends. According to NAR, Millenials make up a whopping 38% of all homebuyers. The segmentation goes further: buyers aged 22 to 29 (Younger Millennials/Gen Yers) and buyers 30 to 39 years (Older Millennials/Gen Yers) - of which the younger are 13% and the older 25%.
It's not just millennial buyers but also millennial real estate agents going to represent an increasingly larger segment of your real estate law firm over the years to come. Everyone knows their love of tech and texting and wanting everything at the speed of "now" define Millennials.
Simply put, if your law firm isn't leveraging technology to serve this demographic segment in the way they want to be served, then you're putting yourself at a considerable disadvantage. You will continue to give up clients, agent referrals, and market share to faster and more efficient lawyers who use real estate law firm software to provide a quick and efficient closing experience.
The good news is that using specialized real estate law firm software can become your competitive advantage when it comes to serving this client base and growing your referrals from Millennial agents.
For Millennial clients and agents who refer them to your office, the chief desire is good communication and excellent service. But how do you define that? Good communication means them feeling like you are reachable at any given time, to get updates and information whenever they want. However, it's not practical for people to call or text you whenever they want. Luckily, Millennials are more than happy to accept communication through technology such as real estate law firm software, to get the updates and answers they need. In fact, they appreciate the use of technology to keep them posted without them having to ask you personally.
Real estate law firm software can automate thousands of routine communications and updates for you and provide a branded client Self-Care portal where Millennial buyers and agents can just log in to check their transaction status 24/7 from anywhere. It also helps you streamline and optimize your workflows in the law office so that you can be quicker, faster, and more responsive and Ash and stand out from the crowd of slower and outdated attorneys who don't use real estate law software to stay efficient.
5. Real estate legal malpractice claims risk increasing.
The bottom line is that not using real estate law firm software to manage your transactions is a major liability for your legal malpractice risk because technology can vastly minimize human error when it comes to staying on top of things.
We're not sure what's worse for real estate lawyers -- the steep cost of malpractice insurance or the general anxiety about the potential threat of getting sued by angry and hostile clients for screwing something up on their transaction? One thing we are sure about is that the threat of malpractice claims is only increasing over the years.
Over the years, studies by the American Bar Association on all legal malpractice claims have ranked real estate as the number one, highest risk practice area for claims. Why is that?
Two factors are leading to increased malpractice risk:
1. The concentration of more real estate closings gravitating towards fewer specialized real estate law firms…  more closings = more risk.
We are seeing a general trend towards real estate law being concentrated in larger volumes by specialized firms. Property law is a very intense legal field, requiring a full-time dedication, and some might say an obsession with it, to learn all the various ins and outs. So it's no surprise that closings are finding their way into the hands of firms specializing in real estate transactions instead of a general practitioner that does a bunch of things like traffic court and some closings on the side.
This increased volume of closings leads to increased malpractice risk just by the law of large numbers. When you have hundreds of transactions instead of a dozen, the number of things you have to do and the chances of something falling through the cracks increases.
Then there are also just crazy clients. Even if you didn't do something wrong… the crazy client of yours might try to file a claim. Every real estate attorney has had at least one of those clients.
When you consider that statistically, between 0.5% to 2% of the population is psychopathic (according to a peer-reviewed compilation study by the National Center for Biotechnology Information), you can expect for every few hundred closings to be dealing with a veritable psychopath on the transaction. By the way, if you're curious, yes, the frequency of psychopathic behavior varies by state and profession... with the Northeast and Mid Atlantic states having the highest concentration.
2. The speed at which everything is happening on transactions.
As opposed to other practice areas, real estate law is extremely fast-paced, with lots of deadlines and things changing between one hour and the next. There are tons of critical dates, contingencies, and communication between various parties – enough to make anybody's head spin. That's why real estate lawyers and their staff are so often working late past 5 p.m., checking emails before bed, catching up and organizing files on weekends, and are generally overworked and stressed.
The increased speed that everything is happening now creates additional opportunities for things to get missed or fall through the cracks, leading to potential malpractice claims. Gone are the days of sending attorney review letters through fax or FedEx. Everything that happens now super fast in the blink of an eye, was email and text messaging.
TrackWithEase real estate law firm software helps you significantly reduce your malpractice risk. It enables you to stay on top of everything, making sure nothing falls through the cracks with automatic reminders, etc.   
Some other ways software for real estate attorneys can help reduce risk:
Keep track of all dates and deadlines efficiently across all your deals.
Remind your staff when something is overdue... before they become emergencies.
Alert you when critical tasks have been forgotten.
Automatically follow up with your clients, agents, and even other parties when you need things from them.
Organize all your documents and prior versions for easy cross-checking.
Help streamline and centralized communications in one place to minimize mixed messages or confusion.
Provide a time-stamped log and audit trail of anything done on the real estate deal to ensure accountability, so you can go back and check the history.
Securely manage or limit access in case you need to cut off a rogue or laid-off employee immediately.
Attorneys who are not using real estate law firm software to manage their transactions are creating a significant liability by exposing themselves to malpractice risk, with a large number of opportunities for something to fall through the cracks due to human error.
The greatest testament and proof of this comes from insurance carriers, which you may have noticed if you recently applied for quotes. Most legal malpractice insurance underwriters are now routinely asking attorneys if they use real estate law firm software as part of the screening and application process when quoting malpractice insurance rates.
Transform these challenges into triumphs using real estate law firm software.
These five trends affecting real estate law firms are already mainstream in 2021.
They mark a divergence between savvy law firms and older, soon-to-be outdated firms. As long as law firms prefer to do things the old way and refuse to adopt technology like real estate law firm software to adjust to the changing times, they won't be able to serve clients better or manage growing malpractice risk levels.
The key to differentiating your real estate law firm and thriving during these shifting times depends mostly on your ability to stay efficient and keep costs down while delivering a much better experience for clients and agents than what competing first can offer.
That becomes very difficult to do without using specialized real estate law firm software designed to help you manage your real estate transactions by optimizing and automating your workflows and communications.
We've created TrackWithEase real estate law software to specifically help your real estate law practice succeed and get the curve with all the tech and market changes.
Want to see how it works? Check out a demo to see how TrackWithEase can help your firm adapt to the times and stand out from the crowd of old and inefficient property law firms.
Request a demo of TrackWithEase: