Before you spend $60-80,000 per year hiring more staff to help manage your workload, shouldn't you first make sure that you can't just solve the problem by leveraging technology? 
Many real estate law firms think that hiring staff is the only way to make things less busy.
But a lot of workload issues that you think could be solved only by bringing on another staff member can be solved faster and cheaper by just adopting transaction management software for real estate law firms.
Real estate law software is the "productivity hack" that enables attorneys to take on more closings and reduce work hours. It's a solution that allows attorneys to postpone huge expenses and avoid bringing in staff until much later.
Real estate law software efficiently manages your real estate transactions. It does the heavy-lifting for you on tedious administrative tasks that you'd hope new hires would do, but infinitely cheaper. And without the headaches!
Have you heard the Harvard Business School joke about the restaurant business that loses money on every dinner it serves…. but plans to make up for it in volume?
It might sound funny, but that's actually how most real estate law firms operate when it comes to time – and time is money in any law practice.
Overworked real estate law firms are losing tons of money dealing with constant interruptions, administrative tasks, and other hassles instead of operating smoothly and efficiently.
At the end of the day, attorneys are performing a delicate balancing act.
They juggle all of their work on top of providing a stellar client and agent experience… And this could leave them feeling overworked and barely able to keep up.
But just like the restaurant example, real estate lawyers think they can make up for all these inefficiencies with "volume" – aka extra staff.
Sound familiar?
Bringing on staff is a big hassle. Interviewing is a huge time-eater, and ultimately, whoever you choose to hire could not work out in the end. Break the catch-22 with real estate law software. It's infinitely cheaper, faster, easier, and could help double your productivity.
Break the Catch-22 with real estate law software
Real estate law firms are bogged down constantly by administrative work, constant interruptions, back-and-forths, and an overall lack of organization…
Sometimes bringing another person into the mix results in TWO people working inefficiently, instead of only ONE, but it doesn't make life much easier. 
Suppose you are a solo practitioner who could barely keep up with around 100 transactions … After hiring someone, you'll now become a solo attorney with a paralegal that you're paying for, where both of you can hardly keep up with transactions.
In this situation, should the answer be hiring more staff?
That's exactly the type of trap you don't want to fall into. You'll never be able to keep up with the work, and you'll never be able to afford enough staff to "do everything" for you.
Hiring more staff when your practice is already lacking structure means you'll always be playing catch up. That's where real estate law firm software comes in to immediately increase your profit margins by reducing the work spent per transaction.
Make your real estate law firm more efficient with transaction management technology so you can do as much as possible BEFORE truly needing more staff.
Real estate law software optimizes law firm workflows, so fewer hours are spent on each transaction. It practically eliminates inefficiencies in your practice. And inefficiency is the number one silent killer for most real estate law firms.
How can real estate law software help me solve my workload problems without necessarily hiring more staff right away??
The bottom line is you're probably overworked in your law firm, and you want to hire more staff because there are just not enough hours in the day to do everything.
Well, what if using technology could free up those hours so you can get more done with your existing resources and staff? Would you still need to hire someone right away? Or could you save time and salary expenses by putting off that hiring decision until you genuinely need it later down the line?
Below is a list of 4 areas where transaction management software for real estate law firms will free up valuable time and make you more efficient.
Today, clients and real estate agents are expecting everything to be served to them faster and easier. The law firms that are using technology to their advantage are rising above their competitors, and they can avoid hiring by replacing employees with automated real estate law software.
Cut out the time you're losing on inefficiencies in the real estate process.
Real estate law software seamlessly ties together all of the loose ends and lets you double your work in half the time. You might find that as soon as you introduce technology like real estate law software for transaction management into your law firm, you and your employees are suddenly able to do more, and you don't need to hire anyone at all.
The technology could eliminate and automate all that admin work that eats up your day and make you think you need to hire more people right now.
If you're a solo practitioner, nobody is helping you. You need to be out there getting clients, serving clients, and building revenue for your business, not performing admin work. Real estate law software automates tedious administrative tasks, so you don't have to bother with them.
Having better processes, workflows, and efficiencies save you time and money!
Every hour you save your staff on busywork is money you save as a real estate law firm business owner. The more staff you have, the more you will feel this multiplication effect of savings.
Find out below four more ways real estate law firm software could help you accomplish more – and delay huge expenses on your next hire – whether you're a solo or fully-staffed law firm.
1. Use automation to cut the hours you needed for closings in half with real estate law software.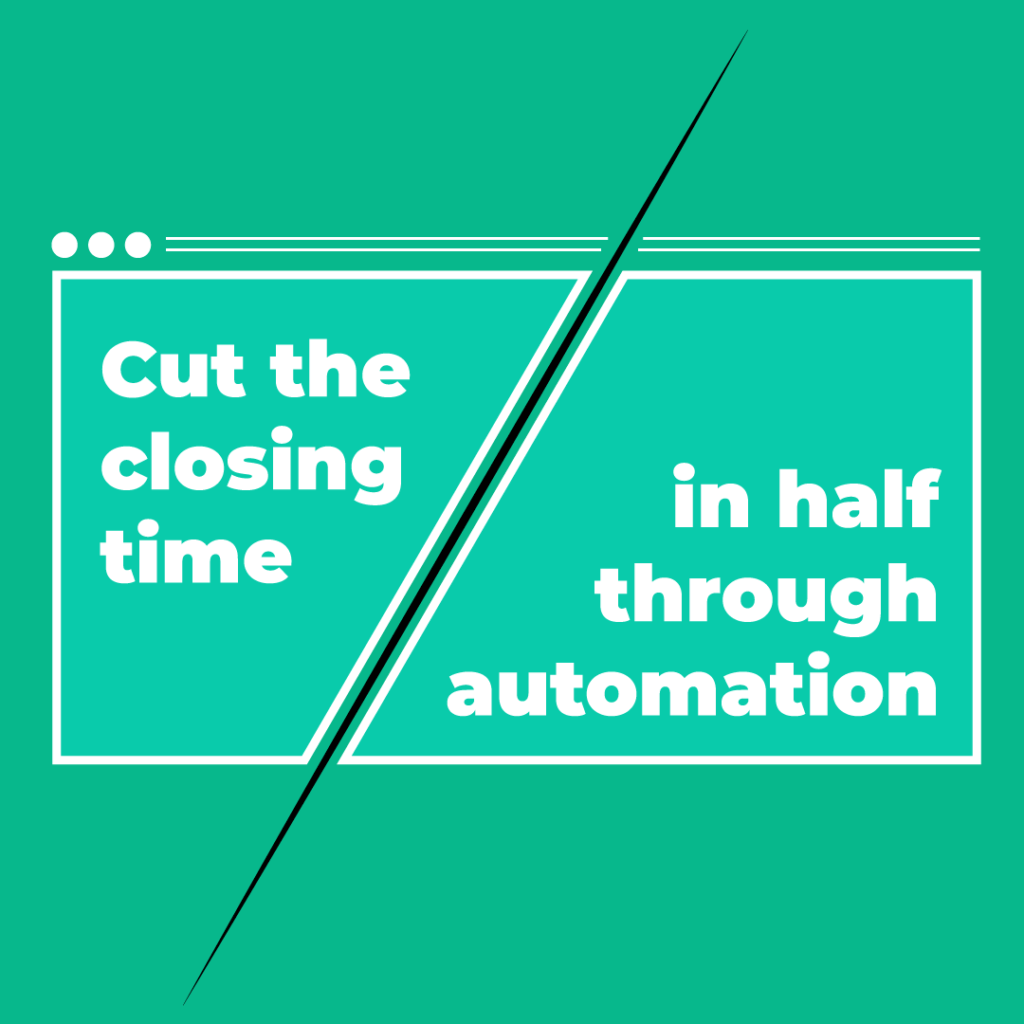 The process of closing on a property could be so much easier than it is. Real estate attorneys are trying to juggle transactions, paperwork, and all kinds of things to keep up. Automating these tasks reduces the time spent on interruptions and leaves real estate law firms with extra time to take on more closings.
Avoid losing valuable time trying to stay organized.
Real estate attorneys may feel like they never have the time to put in good work because they are busy digging through their email inbox or searching to find what they're looking for.
You're losing 10-20 hours of work per week to interruptions… STOP IT!
Statista's study shows that some attorneys spend between 10 and 20 hours a week (or more) on non-billable, mundane, administrative tasks. That's across all practice areas. For real estate, it's a lot more. That could mean at least HALF of your workweek is spent doing secretarial work, organizing things, responding to emails, and answering interruptions.
Real estate law software organizes everything securely on the cloud. 
Save time finding what you're looking for by using real estate law software. Technology makes it easier, faster, and cheaper to organize your law practice than hiring more employees.
Have better organization and communication with clients.
Clients want a real estate lawyer who will guide them and keep open communication channels. Real estate law software automatically updates all parties instantaneously. Real estate technology could easily be the difference between getting a referral and never hearing from a client again…
2. Automate clerical and administrative work using real estate law software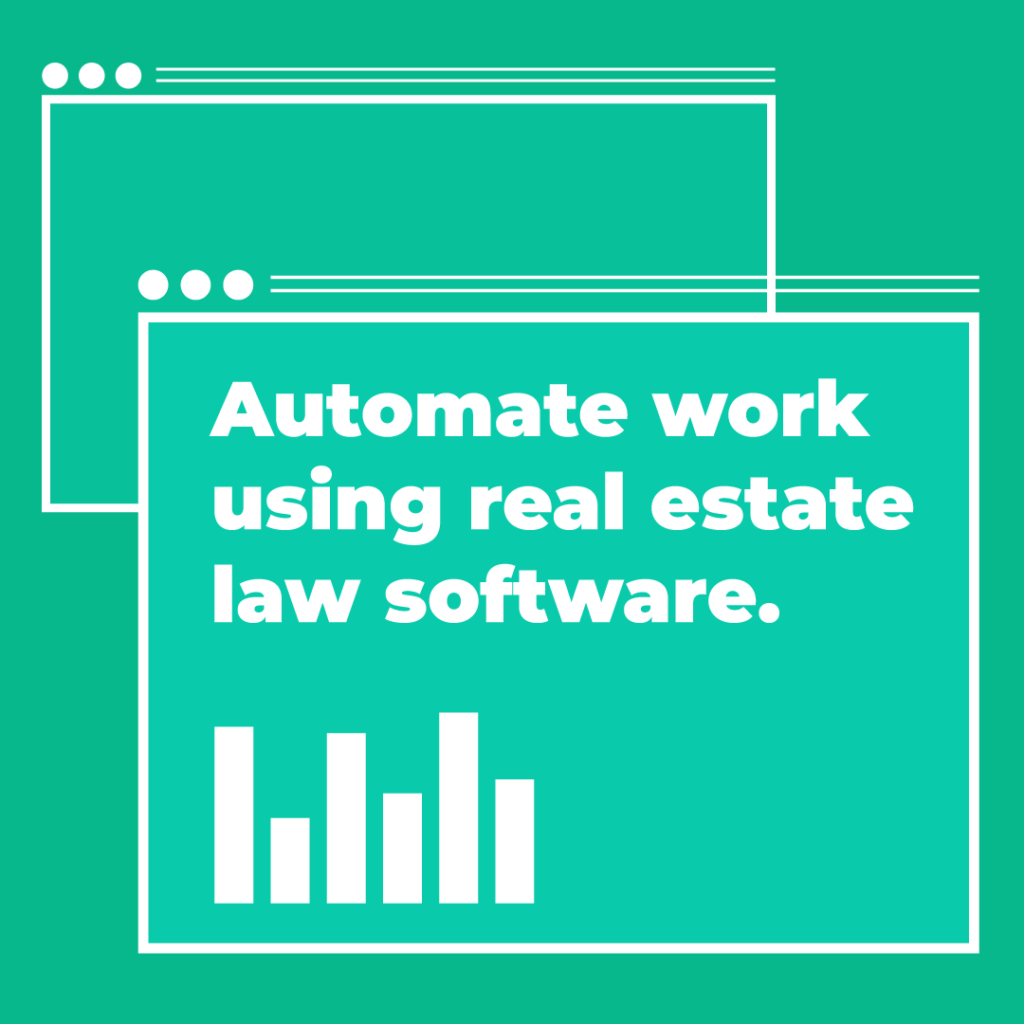 Imagine if you could automatically send a status update without having to lift a finger. With transaction management software, you could free up more of your time to work on things like building more revenue or growing client relationships for your real estate law firm.
Spend less time sending emails and more time bringing in more revenue.
Real estate lawyers are often faced with the challenges of emailing or spending all day on the phone with clients giving them status updates on their transactions. Investing in real estate law technology will make your transactions smooth and will ensure your clients stay happy.
Reduce your hours each day stuck in your inbox.
Trackwithease real estate law software helps make email more efficient, saving you almost half the time by:
Organizing email attachments
Categorizing email threads
Searching for info and contacts
Sorting tasks
Forwarding, etc.
TrackWithEase can do all of the things listed above and more. Real estate law software could create a collaborative task list and automatically send it to all parties involved in a transaction. Making the closing process pain-free and saving you time by automating clerical tasks.
3. Reduce the hours wasted on busywork, which you need to hire staff to make up for.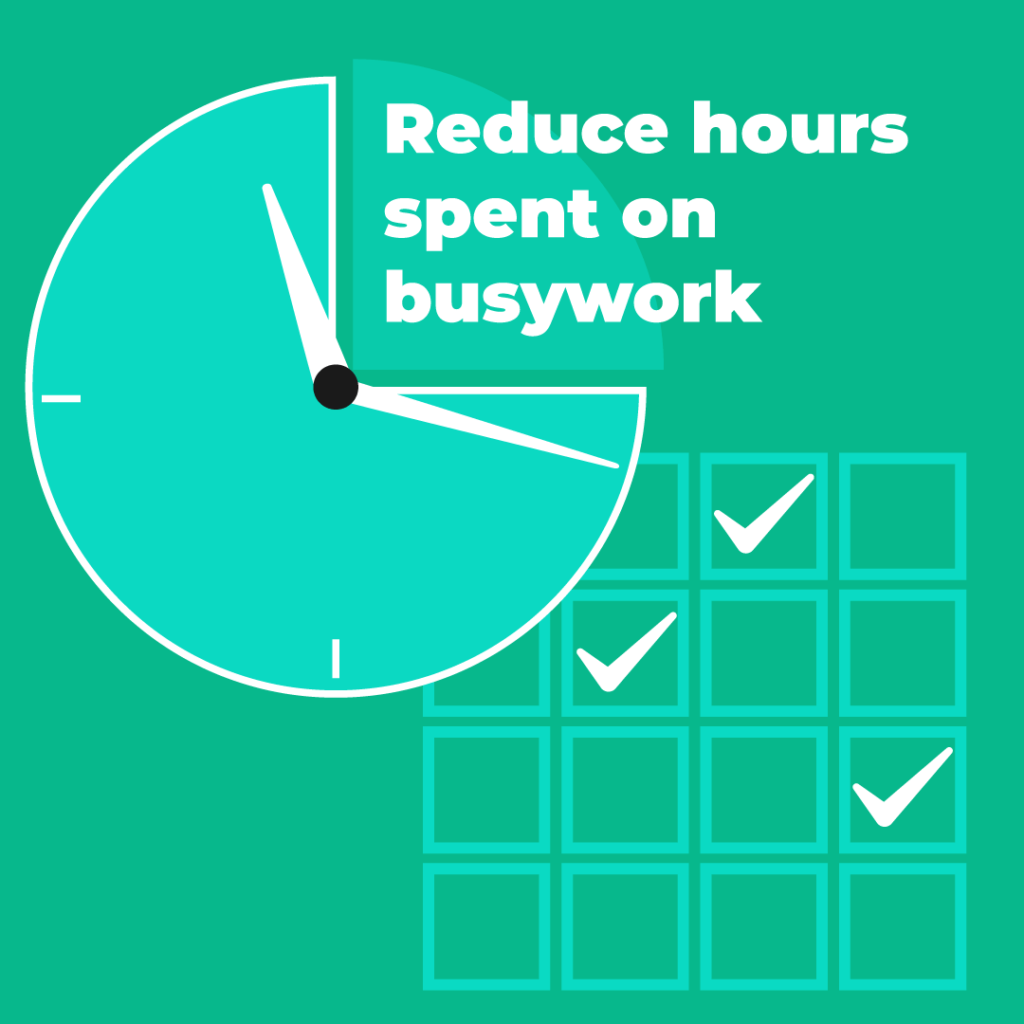 Like we mentioned above, every hour you save your staff is money you save. If your goal is profitability, spending valuable time on busy work is not time well spent. Real estate attorneys should have time to enjoy practicing law and not spend all day chasing people for documents, signatures, etc.
It gives time for real estate lawyers to practice law.
If you're a solo practitioner -- Real estate law firm software will help you get more done, in less time, so you may not even need to hire someone for a while. Or, if you already have staff – you can squeeze out the equivalent of 1-2 more staff members, with your current staff, just by using real estate law software to make them more productive.
Save hours on busy work in the form of follow-ups that can now be sent automatically with TrackWithEase.
Real estate law software streamlines and automates hours spent on sending follow-ups. TrackWithEase automatically sends follow-ups internally, directly to you or your staff to make sure nothing gets missed. It also sends follow-ups externally to all parties involved in the transaction. So everyone is on the same page and knows the transaction status, without much work needed on the lawyers' end.
TrackWithEase helps real estate law firms optimize their operations and reduce or eliminate the total hours spent on closings. Don't stretch your operations thin. Utilize technology to make the most out of your time, and help your practice run more efficiently.
4. Stay focused on what matters most in your real estate law practice.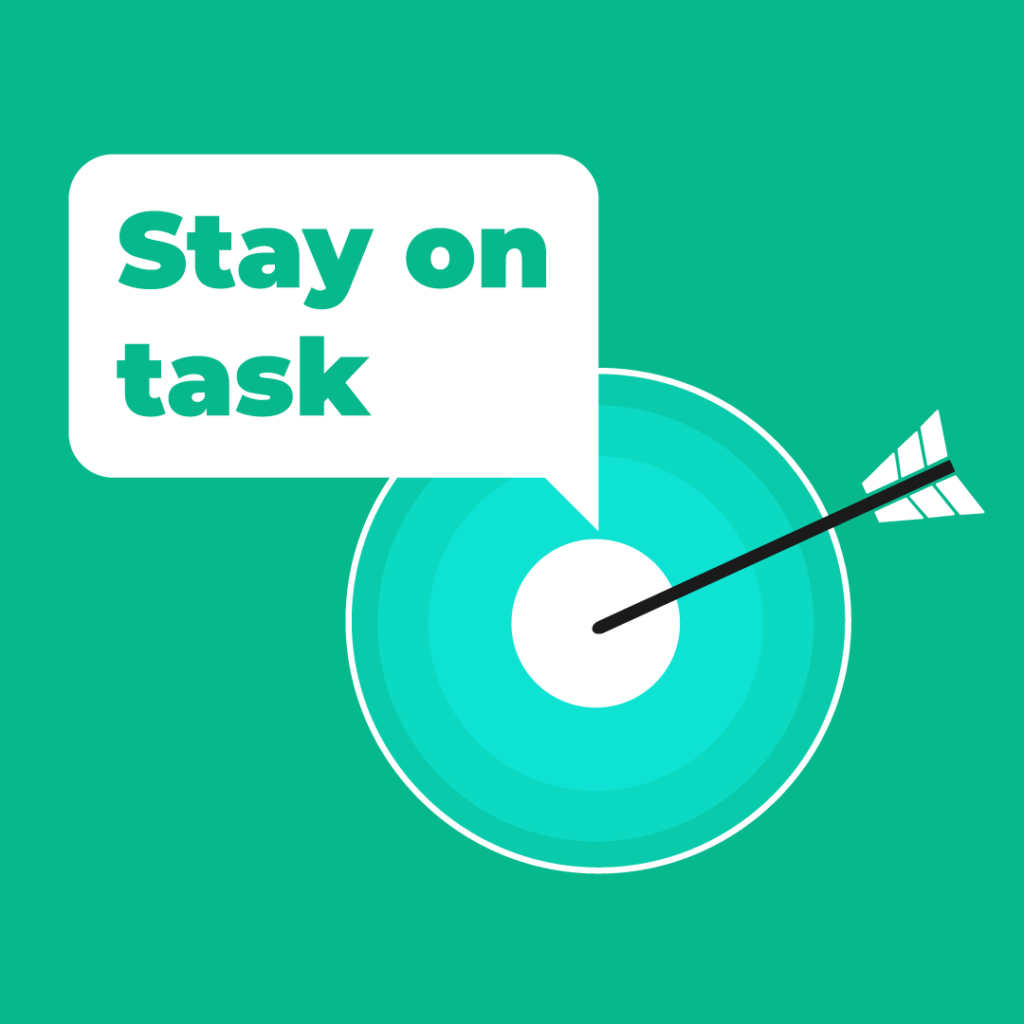 Real estate law software helps firms stay organized without having to babysit or micromanage staff. Real estate law firms will know what deadlines or tasks are coming up and proactively prevent things from slipping through the cracks with real estate law technology.
Stay on top of those ever-growing to-do lists, and don't let anything slip through the cracks with real estate law software.
Easily manage your whole to-do list, and keep everyone else involved without breaking a sweat. Provide clients' and brokers' status on a file, let them know where you are at, and if you need to send follow-ups. Set up reminders to take action at the right time, and alert you when things are falling through the cracks.
Adopt transaction management software with collaborative checklists so that everyone is on the same page. 
Automatically send customized checklists to your staff, clients, and everyone else involved in a transaction. Real estate law software helps you stay accountable and on top of your tasks without letting anything slip through the cracks.
Request a demo of TrackWithEase real estate law software to see how you can immediately boost productivity in your firm
In an industry where time is money, an efficient workflow is critical to running a successful law firm. Optimizing how your staff spends their time translates into better profit margins for your business.
Since most real estate law firms think that hiring staff is the only way to make things less busy, they assume that's the way things should be.
However, a lot of your workload issues that you think could only be solved by bringing on another staff member can actually be solved by adopting TrackWithEase transaction management software for real estate law firms.
Schedule a free demo of TrackWithEase today to see how you could break the Catch-22 of needing to hire more staff but not being able to justify the cost yet, by using real estate law software to boost your productivity and do more with less time.
Click below to request a demo: