By now, most real estate lawyers realize that they need to use technology to stay organized and keep up with all the closings, such as transaction management software for real estate law firms.
It will never be the "perfect" time.
Many attorneys haven't implemented real estate law firm software. They have convinced themselves that they're "just too busy" or "things are too hectic" and say it's "just not convenient right now with everything else going on."
But the more you wait to implement technology, the more clients you're losing to more efficient law firms.
Lawyers who always claim to be "too busy" to pay attention and improve the way their office runs are in danger of ending up with mediocre law practices that are overworked, underpaid, and always short on time.
Furthermore, they'll constantly be losing clients to younger, more savvy law firms using technology to deliver a better client experience. See what other lawyers said about how real estate law firm software helped them gain more clients in this article.
Most lawyers have already realized that using technology will help their real estate law office run better while delivering a better client experience. However, they are too worried about the amount of time and the possible learning curve they think will come along with implementing technology, so they indefinitely put it off. If you think your problem is not having enough time, implement real estate law software like TrackWithEase.
It's faster than you think to get up and running with real estate law software
Fortunately, an entire law office and all the staff can be up and running on TrackWithEase real estate law firm software in as little as 90 minutes.
Unlike other confusing and complicated practice management software, there are no month-long learning curves. All you have to do is just sign-up, watch a quick training webinar, and get going!
It could take less than 60 minutes for you and your staff to be trained on our real estate law firm software to manage your transactions. The rest can be learned as you go.
Below is a brief guide broken down into five key steps on how to get going, even if you think you don't have any time in the day.
1. First, decide to do it!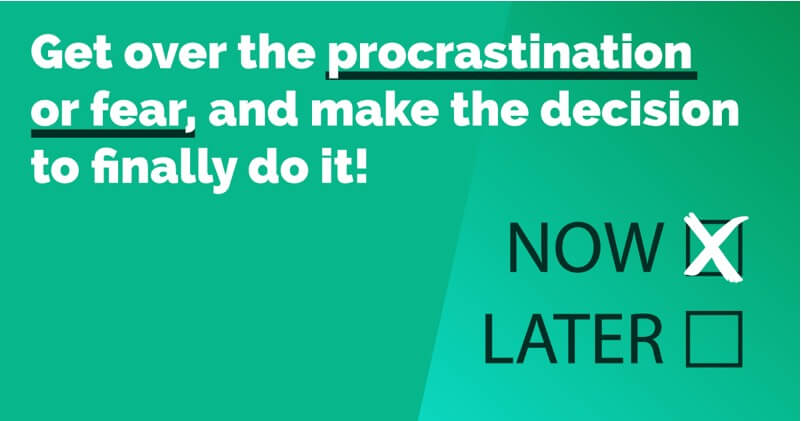 Many attorneys might feel like they are constantly fighting against the clock. Their time spent juggling deadlines, checking in with clients, and tending to other interruptions.
If you think you don't have time, you MUST make time for what you believe is essential and what you want to prioritize. If you are waiting for the right time to come, it never will.
When you prioritize adopting technology, you are adding value to your practice!
There's an opportunity cost to every day that goes by, and you don't use technology. You could be hurting your business versus growing it, costing yourself time and money by putting off something that positively impacts your business.
This kind of procrastination lets other firms who have already invested in technology be out there winning over clients and agents; that could be yours.
If your biggest fears are that you're "not tech-savvy enough" or that you "won't figure out how to use it and be successful with real estate law software," ... TrackWithEase was developed with these secret fears in mind. It is purposely user-friendly and intuitive, so you don't need to worry.
Don't let procrastination or fear hold you back from adopting the software for real estate attorneys. Check out this article to learn how you can earn more clients with TrackWithEase.
2. Watch the "Quick Start" video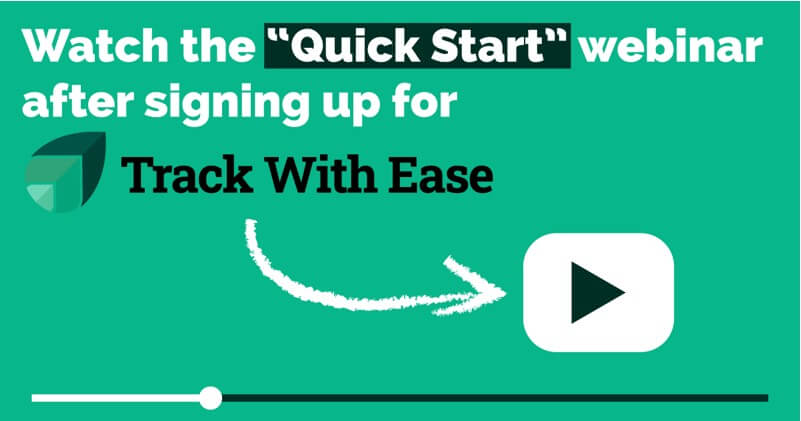 TrackWithEase real estate law firm software is so easy to use that the entire initial training is reduced to a convenient 60-minute Zoom session. You and your staff can watch from anywhere to get familiar with using the software and replay the video as much as needed. After that, allow 30 minutes for the final setting up your logo and final tweaking of some customizations, and then you're up and running!
Before sitting down with your staff for the webinar, you should explain that the firm has decided to use technology to streamline workflows, and it will save them tons of time. They will thank you because THEY'RE the ones bearing the brunt of the work. If you're a solo, then you're wearing all the hats at once.
Let them know that if they are worried or afraid that they're overworked and don't have enough time to "learn something new," -- that this will be super easy, and using real estate law software will give them time back each day. So that should get them excited to use it.
3. Add in your transactions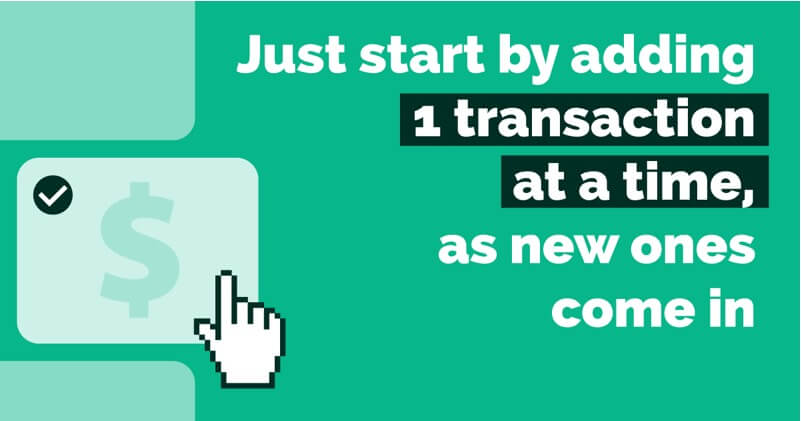 Most "practice management" software requires a massive amount of time to set up, learn, and transfer existing data and documents over. It's no wonder attorneys are intimidated and face a long learning curve when they begin implementing software.
However, with TrackWithEase transaction management software for real estate law firms, you can be up and running as soon as you sign in and connect your email.
You can start doing transactions right away and do all your other customizations later when it's convenient.
The easiest way to start implementing real estate law software in your practice is to begin adding all your new transactions on TrackWithEase, and then keep your older ones in your prior system, so you can just close those out when they're ready. And pretty soon, you'll have your entire pipeline on TrackWithEase, ready to go!
No, you don't have to drink a pot of coffee and sit for a week to transfer all your stuff, like you would if you used a generic law firm/matter management software. TrackWithEase has no adoption hurdle and is overall more efficient and impressive for clients and realtors.
You can stand out from the other attorneys and provide a much better experience and easily send updates on TrackWithEase. Clients and realtors don't have to bug the attorney for status on the transactions when using our software for real estate attorneys. All the information they need regarding their transaction is in TrackWithEase and is easy to find.
4. Enjoy the better experience effect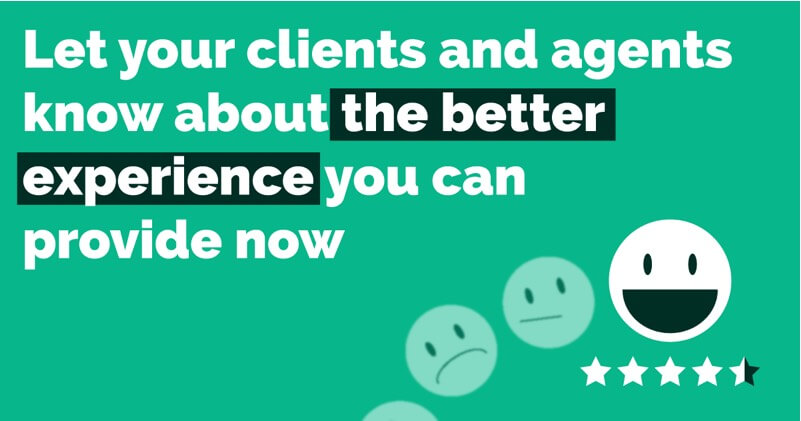 Using technology is a huge differentiator because you can immediately begin providing a better client experience. Clients and realtors will notice right away that you have invested time and money into software to serve them better and, overall, make your practice more efficient.
Once you implement new software for real estate attorneys, it's important to let your clients and agents know that you'll now have new capabilities.
TrackWithEase abilities include updating in real-time, sending automatic updates, and giving them a "client self-care portal" to see everything happening in the transaction without asking you first.
You can easily connect your email and existing contacts to TrackWithEase, and begin using software for real estate attorneys right away. This is also your opportunity to train clients and realtors on the new software and set expectations for when and how they'll be communicated with.
Implementing new technology can be a time of transformation that strengthens your practice! We are entering an era where clients and attorneys work better together. TrackWithEase has the right software to get your firm working the way it should be so that you can succeed.
5. Learn as you go
Don't worry if you are new to real estate law software. You don't have to get it all perfect at once, just start using it and learn as you go.
Real estate law software will let you focus on doing transactions. We know how critical it is for your firm to implement new technology fast and effectively. That's why we are committed to providing unparalleled training and personalized support to make it quick, easy, and simple to begin using TrackWithEase transaction management software. All you have to do is get started!
And as you get comfortable using the software, you can set up other features and customizations, automation, etc. But none of that is necessary on the first day of using our software. TrackWithEase is easy-to-use and intuitive, so your staff can start to contribute by building it out and customizing it the way you want to make it most efficient for your practice.
Get Started Today -- request a demo of TrackWithEase
If you think you have to sit in meetings for days just to begin using new software, that couldn't be further from the truth when you choose TrackWithEase.
Instead of being afraid you don't have enough time to set aside for a big, long learning curve… All you do next is just sign up, watch the welcome webinar, connect your email, and start doing transactions. TrackWithEase is as easy as that, and we will change the way your firm gets things done.
Schedule a free demo of TrackWithEase today to see how you could implement transaction management software for real estate law firms to stay organized and keep up with all the closings.
Click below to try out TrackWithEase: